Addiction Counseling in Ann Arbor MI
Heron Ridge Associates is a highly rated addiction treatment provider. We offer many forms of addiction counseling in Ann Arbor MI, including drug addiction counseling, alcohol addiction recovery, chemical dependency treatment, substance abuse treatment, intensive outpatient addiction treatment, and other services. Many of our clients come to us through patient-to-patient referrals. We are committed to providing confidential, top-quality care to the communities we serve. To learn more about our addiction counseling programs, call (734) 913-1093.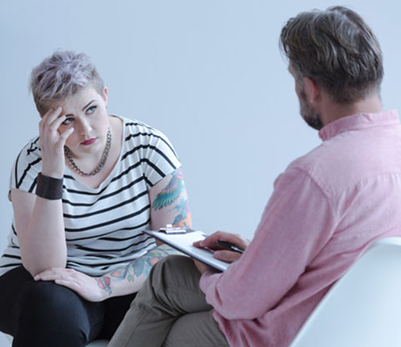 Long-Term Solutions That Fit Your Lifestyle
Addiction recovery is about more than just stopping the addiction. It's about finding long-term solutions to prevent relapse and keep you in control of your life. Addiction counseling helps you understand the ins and outs of addiction so you can manage yours well into the future. You can count on the support of your addiction therapist through every milestone of recovery.
Identify the Source of Your Addiction and Pinpoint Addiction Triggers
Learn How to Respond to and Avoid Addiction Triggers in Your Daily Life
Find Healthy Coping Mechanisms for Depression, Anxiety, Stress, and Other Emotions
Rebuild Relationships with Friends and Family Members
Develop a Solid Support System for Your Addiction Recovery
Work with an Experienced Therapist Using Evidence-Based Techniques
If you are interested in addiction counseling in Ann Arbor MI, contact Heron Ridge Associates at (734) 913-1093.
Private, Judgement-Free Addiction Counseling in Ann Arbor MI
No matter what circumstances led to your addiction, there is a solution for you. Our addiction counseling programs are designed to uncover the root cause of the addiction and treat it at the source. The process is completely confidential, and you will not be judged at any point along the way.
Heron Ridge Associates
1785 W Stadium Blvd # 203C
Ann Arbor, MI 48103
We have individual and family counseling appointments available Monday through Friday from 9:00 AM to 8:00 PM, as well as Saturday, 9:30 AM to 2:30 PM. Group therapy appointments for our intensive outpatient program are three nights a week from 6:00 PM to 9:00 PM.
Heron Ridge Associates:
Ann Arbor: (734) 913-4810                      Clarkston: (248) 693-8880
Ann Arbor: (734) 913-1093
Plymouth: (734) 454-1094
Bingham Farms: (248) 594-4991
Fill Out The Form Below And Click Submit