Addiction Counseling in Bingham Farms MI
Heron Ridge Associates provides affordable, confidential addiction counseling in Bingham Farms MI. Our specialists cover many areas of addiction treatment, including drug dependency therapy, alcohol addiction treatment, gambling addiction counseling, substance abuse treatment, chemical dependency recovery, and others. Our office is located at:
Heron Ridge Associates
31000 Telegraph Rd #120
Bingham Farms, MI 48025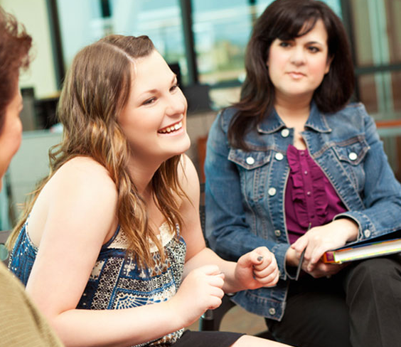 Our counseling center is open Monday through Friday from 9 AM to 8 PM Monday through Friday, as well as Saturday from 9:30 AM to 2:30 PM. Clients in our intensive outpatient program have group therapy sessions three nights a week at our Plymouth location. To learn more about addiction counseling in Bingham Farms MI, give us a call at (248) 594-4991.
Treating Addiction at the Root
The best way to overcome addiction is to find out what's fueling it. Through addiction counseling, you will learn what the root cause of your addiction is and what continues to fuel it daily. Then you can find ways to alter your responses to addiction triggers. Our holistic addiction counseling includes supplemental counseling services to aid in your recovery, such as depression treatment and anger management. With Heron Ridge Associates, you are the top priority.
Drug Addiction and Drug Dependency Counseling
Alcohol Addiction Treatment
Substance Abuse Therapy
Chemical Dependency Recovery
Long-Term Support to Prevent Relapse
Couples Counseling and Family Counseling Available
Gambling Addiction Counseling, Eating Addiction Counseling, and Other Addiction Counseling Services in Bingham Farms MI
To start the journey through addiction recovery, contact Heron Ridge Associates at (248) 594-4991. We work with many insurance providers and can verify insurance before the first appointment.
Confidential Counseling from Experienced Therapists
All of our counseling services are covered by strict confidentiality standards. Your information is not shared beyond your treatment team. If you are part of the intensive outpatient program, you will participate in group therapy sessions.
These are also protected by confidentiality protocols. If you are looking for effective, judgement-free addiction counseling in Bingham Farms MI, our team is here to assist you.
Heron Ridge Associates:
Ann Arbor: (734) 913-4810                      Clarkston: (248) 693-8880
Ann Arbor: (734) 913-1093
Plymouth: (734) 454-1094
Bingham Farms: (248) 594-4991
Fill Out The Form Below And Click Submit