Addiction Counseling in Clarkston MI
Are you interested in addiction treatment through counseling? Heron Ridge Associates offers proven addiction counseling in Clarkston MI.
Our evidence-based treatment methods are personalized for each client, so you will receive tailored care that suits your needs.
We offer a range of addiction recovery programs, including: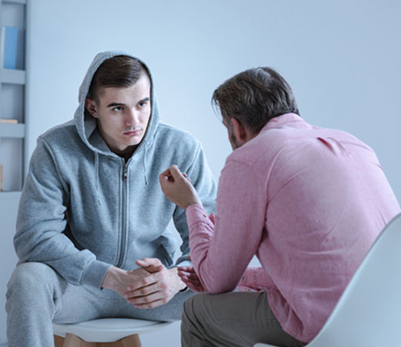 Drug Abuse Treatment and Drug Addiction Counseling
Gambling Addiction Counseling
Alcoholism Treatment and Alcohol Addiction Counseling
Chemical Dependency Recovery
Intensive Outpatient Addiction Treatment
Evidence-Based Substance Abuse Treatment
Prescription Drug Addiction Treatment
And Other Forms of Addiction Counseling in Clarkston MI
Our comprehensive addiction treatment programs include depression counseling, stress management, anger management, and other services. We treat the person, not just the addiction. To schedule an appointment for addiction counseling in Clarkston MI, contact Heron Ridge Associates at (248) 693-8880.
Confidential Addiction Treatment and Compassionate Care
Addiction is not something to be ashamed of. At Heron Ridge Associates, you will never be treated differently because of your addiction. We offer completely judgement-free addiction counseling in Clarkston MI. Our goal is to give you the tools to conquer your addiction and continue to live your life addiction free.
Completely Judgement-Free Counseling
Your Privacy Is Well Protected
Addiction Counseling That Focuses on the Root Cause of the Addiction
Personalized Solutions to Control Your Responses to Addiction Triggers
Long-Term Support from a Dependable Addiction Therapist
Depression Counseling, Anxiety Counseling, Couples Counseling, and Other Counseling Services Available
You deserve a solid support system that cares about your recovery. That is what you'll get with Heron Ridge Associates. Give us a call at (248) 693-8880 to start your journey through addiction counseling.
Affordable Addiction Counseling in Clarkston MI – Many Insurance Plans Accepted
Did you know that addiction counseling is compatible with many insurance plans? We work with most major insurance providers, and we accept many forms of payment. When you contact us about addiction counseling in Clarkston MI, we can verify your insurance to provide an exact cost of care.
Our counseling center in Clarkston MI is located at:
Heron Ridge Associates
3694 Clarkston Rd #D
Village of Clarkston, MI 48348
We have individual counseling appointments six days a week, including Saturdays. We also have group therapy sessions for intensive outpatient substance abuse treatment on Monday, Tuesday and Thursday nights. Contact Heron Ridge Associates, and we will find a counseling setup that suits your needs.
Heron Ridge Associates:
Ann Arbor: (734) 822-4810
Clarkston: (248) 693-8880
Ann Arbor: (734) 913-1093
Plymouth: (734) 454-1094
Bingham Farms: (248) 594-4991
Fill Out The Form Below And Click Submit