Addiction Counseling in Michigan
Heron Ridge Associates is a trusted counseling group. We provide addiction counseling in Michigan, as well as a range of other counseling services. Our treatment programs are evidence-based, and our therapists are highly educated.
Whether you are pursuing addiction treatment for yourself or a loved one, we will gladly answer any questions you have.
Some of our addiction counseling programs include: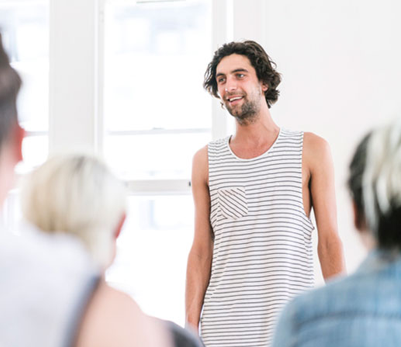 Drug Addiction Counseling and Drug Dependency Treatment
Alcohol Addiction Counseling and Alcoholism Recovery
Chemical Dependency Therapy
Prescription Drug Addiction Recovery
Shopping Addiction and Gambling Addiction Counseling
Substance Abuse Treatment
And Other Addiction Counseling Services in Michigan
To schedule an appointment with a licensed addiction therapist, contact Heron Ridge Associates.
Personalized Addiction Counseling with Proven Results
Addiction treatment that is unique as you – that's what we provide here at Heron Ridge Associates. You will receive complete personalized addiction counseling in Michigan, which means that your needs are the top priority. Your therapist can help you find solutions that fit your life, your personality, and your experiences. This ensures long-term success and truly effective addiction recovery.
Don't Just Treat Your Symptoms – Conquer Addiction at the Source
Work through Depression, Anxiety, Relationship Struggles, and Other Obstacles Associated with Addiction
Find Coping Strategies That Suit Your Lifestyle
Learn How to Control Your Responses to Addiction Triggers
Work with an Experienced Addiction Counselor in Michigan
Get Long-Term Support to Avoid Relapse
Did you know that addiction counseling is covered under most insurance plans? Contact us to find out what your costs will be. Most are surprised to find out just how affordable addiction treatment is.
Substance Abuse Intensive Outpatient Treatment in Michigan
Heron Ridge Associates offers an intensive outpatient treatment program for substance abuse and addiction. This requires clients to complete three group therapy sessions per week, in addition to individual sessions with a licensed therapist. Our IOP directors have over 30 years of experience with addiction treatment and addiction recovery. Our services are highly-rated, and we receive many referrals for IOP substance abuse treatment.
Heron Ridge Associates:
Ann Arbor: (734) 822-4810
Clarkston: (248) 693-8880
Ann Arbor: (734) 913-1093
Plymouth: (734) 454-1094
Bingham Farms: (248) 594-4991
Fill Out The Form Below And Click Submit