Addiction Counseling in Plymouth MI
Heron Ridge Associates offers many forms of addiction counseling in Plymouth MI. Our providers cover a range of specialties, including substance abuse addiction treatment, drug and alcohol addiction counseling, chemical dependency recovery, and prescription drug addiction treatment. Our services are completely confidential, and appointments are compatible with most insurance plans.
Heron Ridge Associates
705 S Main St # 280
Plymouth, MI 48170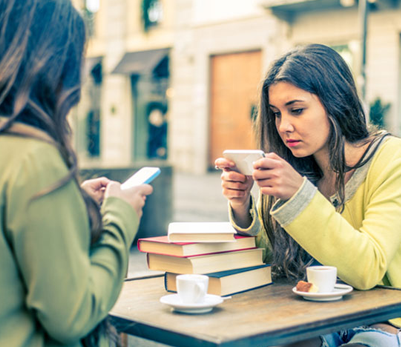 We have individual counseling appointments available Monday through Saturday. Our intensive outpatient program includes group therapy sessions three nights a week, right here at our Plymouth counseling center. If you would like to schedule your first appointment, call (734) 454-1094 and ask about addiction counseling in Plymouth MI.
Comprehensive Addiction Counseling in Plymouth MI
Addiction treatment is a comprehensive and personalized process. No two people or experiences are exactly the same. That is why we offer tailored counseling that focuses on the root cause of your addiction. Was it triggered by an event in your life? Is there an element of your current life that fuels the addiction? Once you understand the addiction inside and out, your therapist can recommend a treatment that works for you.
Depression Counseling, Grief Counseling and Trauma Counseling
Stress Management and Anger Management
Couples Counseling, Marriage Counseling and Divorce Prevention
Personalized Anxiety Counseling
Intensive Outpatient Treatment for Substance Abuse and Alcohol Addiction
At Heron Ridge Associates, we treat the person, not just the condition. You will be a valued member of our family, and we will never judge you. Contact our office at (734) 454-1094 to learn about addiction counseling in Plymouth MI.
Insurance Accepted
In an effort to keep our services affordable, we have working relationships with most insurance providers. Our addiction counseling services are compatible with insurance, including intensive outpatient treatment.
Heron Ridge Associates is an in-network care provider for Behavioral Health Systems, Aetna, MESSA, Blue Care Network, Blue Cross/Blue Shield of Michigan, Total Healthcare, Cofinity, MEBS, Medicare, DMC Care, Tricare, Omnicare, AARP, Health Alliance Plan (HAP), United Healthcare, and other insurance providers. We can verify your insurance before your first appointment.
Heron Ridge Associates:
Ann Arbor: (734) 822-4810
Clarkston: (248) 693-8880
Ann Arbor: (734) 913-1093
Plymouth: (734) 454-1094
Bingham Farms: (248) 594-4991
Fill Out The Form Below And Click Submit