Alcohol Abuse Counseling in Ann Arbor MI
Are you looking for alcohol abuse counseling in Ann Arbor MI? Heron Ridge Associates offers tested and proven addiction treatment services, including alcoholism counseling, substance abuse treatment, chemical dependency recovery, an intensive outpatient program (IOP), gambling addiction therapy, and more.
All of our services are completely confidential, and we accept most forms of insurance. To learn more about alcohol addiction therapy, contact our Ann Arbor therapist office at (734) 913-1093.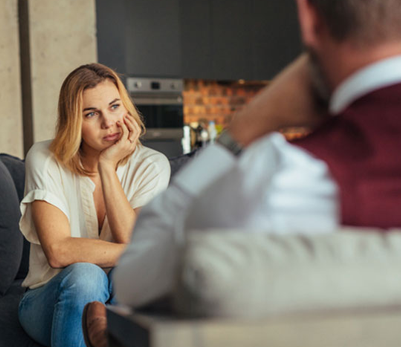 Personalized Recovery Solutions That Fit Your Life
There are many coping strategies and addiction therapy techniques to explore. Your therapist will help you find which solutions work for you. These may change as you progress through alcohol abuse counseling. Your therapist will guide you through every milestone, providing professional advice that is tailored to your lifestyle.
Define Your Addiction Triggers and Learn How to Respond to Them
Assess the Underlying Factors Contributing to Your Addiction
Rebuild Relationships with Your Loved Ones
Find Coping Strategies for Stress, Anxiety, Depression and Other Emotions
Get Dependable Support for Alcoholism Recovery
Learn Tested and Proven Techniques through Evidence-Based Alcohol Abuse Counseling
Get Matched with the Right Therapist for You
Speak out in a Confidential, Judgement-Free Setting
It all starts with a phone call to (734) 913-1093. Our knowledgeable staff members will answer any questions you have about alcohol abuse counseling in Ann Arbor MI. We can also verify your insurance before your first appointment so you know what your therapy sessions will cost. Most people are surprised to find out just how affordable therapy can be!
Confidential Alcohol Abuse Counseling in Ann Arbor MI
Your privacy will always be protected here at Heron Ridge Associates. We provide a safe, judgement-free space for addiction recovery. Our Ann Arbor office is located at:
Heron Ridge Associates
1785 W Stadium Blvd # 205
Ann Arbor, MI 48103
We have appointments Monday through Friday from 9:00 AM to 8:00 PM and Saturday from 9:30 AM to 2:30 PM. Contact us to find a time for alcohol abuse counseling that works for your schedule.
Heron Ridge Associates:
Ann Arbor: (734) 822-4810
Clarkston: (248) 693-8880
Ann Arbor: (734) 913-1093
Plymouth: (734) 454-1094
Bingham Farms: (248) 594-4991
Fill Out The Form Below And Click Submit