Alcohol Abuse Counseling in Plymouth MI
Do you want to regain control of your life? Has an addiction damaged relationships with your loved ones or caused conflicts at work? Heron Ridge Associates offers confidential, evidence-based alcohol abuse counseling in Plymouth MI.
Our therapists use tested and proven techniques that are personalized to suit each client. No matter how long you have lived with alcohol addiction, we are here to help you overcome it.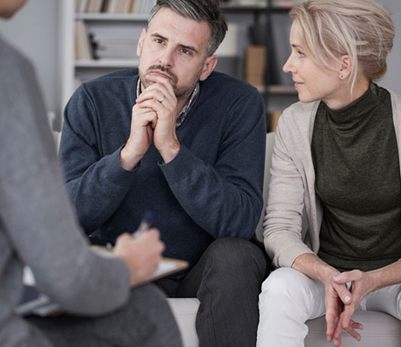 The journey starts with a no-obligation phone call: (734) 454-1094. We will ask a few simple questions to determine which of our therapists are right for you. Then we will find appointment times that suit your schedule. We offer alcohol abuse counseling six days a week, and we have evening appointments Monday through Friday.
A Judgement-Free Space for Addiction Recovery
With Heron Ridge Associates, you will never be judged about your addiction. Life is not always predictable. Many of your circumstances were likely beyond your control. With alcohol abuse counseling in Plymouth MI, you can learn how to take back the control and enjoy a better quality of life.
Insurance-Friendly Counseling Services from a Trusted Therapist Office
Proven Addiction Treatment Methods That Are Customized for Each Client
Confidential Therapy Settings, Completely Free of Judgement
Comprehensive Counseling That Includes Depression Treatment, Grief Counseling, Stress Management, Anxiety Treatment, Anger Management, and More
Couples Counseling and Family Counseling Available in Plymouth MI
Highly-Rated Therapists Who Receive Consistent Referrals
Knowledgeable Staff Members Who Will Gladly Answer Any Questions You Have
To learn more about alcohol abuse counseling in Plymouth MI, call Heron Ridge Associate at (734) 454-1094.
Intensive Outpatient Alcohol Abuse Counseling in Plymouth MI
In addition to traditional outpatient counseling services, we offer an intensive outpatient program (IOP) for alcohol abuse counseling in Plymouth MI. This program includes a more rigorous counseling setup using a combination of individual therapy and group therapy sessions. The group sessions are held at our Plymouth counseling center, which is located at:
Heron Ridge Associates
705 S Main St # 280
Plymouth, MI 48170
Heron Ridge Associates:
Ann Arbor: (734) 822-4810
Clarkston: (248) 693-8880
Ann Arbor: (734) 913-1093
Plymouth: (734) 454-1094
Bingham Farms: (248) 594-4991
Fill Out The Form Below And Click Submit