Anxiety Treatment in Ann Arbor MI
Anxiety affects people from all age groups and all walks of life. It is not limited to a certain group of people, and it is nothing to be ashamed of. If you've gotten this far, you've acknowledged that you have anxiety and you want to do something about it. Our anxiety counselors in Ann Arbor, MI are here to help. We provide personalized anxiety treatment based on evidence and experience. You'll get mental health care specific to your lifestyle, and all of the advice will be based on proven anxiety treatment solutions. To gain control of your life again, give us a call at (734) 913-1093.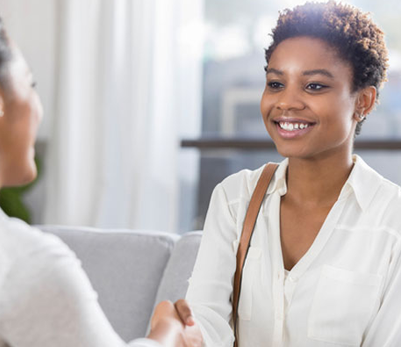 How Does Anxiety Treatment Work?
Anxiety treatment is not a linear process. There is no defined path that you follow because your needs are different than everyone else's. Most clients start with a consultation to discuss the nature of their anxiety and their overall goals. Then they work with an anxiety therapist to find treatment methods that fit their needs. During your anxiety treatment program at our Ann Arbor therapist office, you can expect to…
Get to the Root of Your Anxiety Disorder
Determine What Makes It Worse, What Makes It Better, and How You Can Control Your Reactions in All Scenarios
Work with an Anxiety Therapist with Years of Experience
Speak out in an Honest, Judgement-Free Environment
Get Personalized Suggestions for Your Anxiety Symptoms
Find the Best Anxiety Treatment Plan for Your Lifestyle and Goals
Improve Your Quality of Life and Get a Strong Support System for Anxiety Recovery
Talk to a Leading Anxiety Treatment Provider in Ann Arbor, MI
Reach out at (734) 913-1093 to schedule an appointment or to learn more about our anxiety treatment services.
Confidential Anxiety Treatment in a Relaxed Setting
The traditional view of therapy includes a stark environment with limited feedback. At Heron Ridge Associates in Ann Arbor, MI, we provide a more comfortable and conversational environment. You can work at your own pace, and your anxiety therapist will never judge you for your situation.
Through confidential anxiety treatment sessions, you can work through personal struggles and find the strength you never knew you had. We will support your progress every step of the way.
Heron Ridge Associates:
Ann Arbor: (734) 822-4810
Clarkston: (248) 693-8880
Ann Arbor: (734) 913-1093
Plymouth: (734) 454-1094
Bingham Farms: (248) 594-4991
Fill Out The Form Below And Click Submit