Anxiety Treatment in Bingham Farms MI
Looking for an experienced anxiety therapist in Bingham Farms, MI? Heron Ridge Associates has several anxiety treatment experts in the Bingham Farms area. Many of our therapists have decades of experience, and they all have a master's degree or higher. You will receive top-quality care from the moment you come in for your anxiety treatment. Your privacy is a top priority, so you can rest assured that your appointments are completely confidential. Call (248) 594-4991 to schedule an appointment with an anxiety counselor.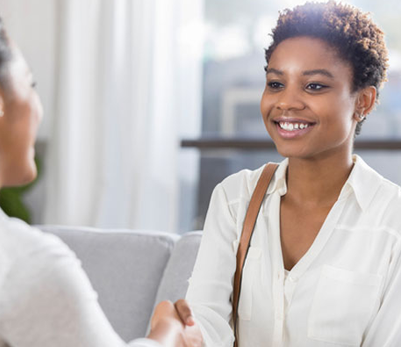 Anxiety Relief through Personalized Therapy Solutions
Your anxiety symptoms and triggers are completely unique to you. Some anxiety treatment methods may work better for you than others, and that's exactly what your therapist will figure out. Our anxiety counselors in Bingham Farms, MI offer personalized solutions for each client's individual needs. You won't get cookie-cutter advice you can find anywhere. You'll get professional expertise specific to your situation.
All of Our Anxiety Counselors Have a Master's Degree or Higher
Custom Mental Health Plans Designed for Your Lifestyle and Personality
Professional Advice from a Leading Anxiety Therapist in Bingham Farms, MI
Couples Counseling and Family Counseling Available to Resolve Conflicts in the Household
Effective Anxiety Treatment Solutions You Can Use for Life
Quality Care in a Comfortable Therapist Office
Anxiety Counseling for Children, Teens and Adults
Highly Recommended by Churches, Schools and Doctors in the Bingham Farms Area
Serving the Community Since 2001
Contact our office at (248) 594-4991 to learn more about anxiety treatment in Bingham Farms, MI.
Top-Quality Anxiety Treatment in a Confidential Environment
At Heron Ridge Associates, we offer premium mental health care for patients of all ages. Whether you need anxiety treatment for yourself or for a loved one, you will always be treated with respect and compassion. Many of our referrals come directly from other patients because they appreciate the level of care we provide in our Bingham Farms counseling center. You can see this for yourself by giving us a call. One of our friendly office agents will be happy to assist you.
Heron Ridge Associates:
Ann Arbor: (734) 822-4810
Clarkston: (248) 693-8880
Ann Arbor: (734) 913-1093
Plymouth: (734) 454-1094
Bingham Farms: (248) 594-4991
Fill Out The Form Below And Click Submit