Anxiety Treatment in Clarkston MI
You deserve a life free of anxiety. Perhaps you've dealt with anxiety for a while, or maybe it recently developed. There are countless triggers for anxiety, and some are easier to detect than others. No matter what your circumstances may be, Heron Ridge Associates is here to help. Our anxiety therapists in Clarkston, MI have worked with clients of all ages. We provide effective, confidential anxiety treatment that is customized to suit each person's needs. Give us a call at (248) 693-8880 to schedule an appointment for anxiety treatment.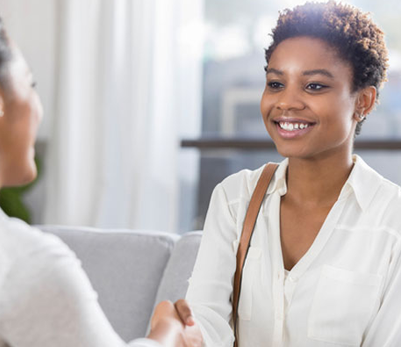 Reduce Stress, Improve Your Self-Esteem and Control Your Anxiety
Anxiety affects many areas of your life, from work to home and beyond. With the help of anxiety treatment, you can see a major improvement in all those areas. You will feel less stressed and more in control of your life. Your anxiety therapist will work with you to find the root cause of your anxiety so you can tackle it head-first.
Find the Source of Your Anxiety (It May Not Be What You Think!)
Figure out What Makes Your Anxiety Symptoms Better or Worse
Control Your Reaction to Anxiety Triggers
Make Lifestyle Adjustments to Reduce the Severity of Your Anxiety
Stop Anxiety Attacks and Prevent Them in the Future
Get Personalized Anxiety Treatment for Your Unique Needs
Work with an Experienced Anxiety Therapist in Clarkston, MI
It all starts with a quick call to our Clarkston, MI therapist office. Reach out at (248) 693-8880 to schedule your anxiety treatment appointment.
Additional Counseling Available for Couples and Families
You are not the only person impacted by your anxiety. Chances are some of your relationships have suffered as a result of it. Working through your anxiety will help you rebuild those bonds, but you may consider additional therapy to connect with your loved ones. In addition to our anxiety treatment services, we provide couples counseling and family counseling in Clarkston, MI. You can work with a therapist to improve all areas of your life, and you can bring yourself out of social isolation. We are here to help every step of the way.
Heron Ridge Associates:
Ann Arbor: (734) 822-4810
Clarkston: (248) 693-8880
Ann Arbor: (734) 913-1093
Plymouth: (734) 454-1094
Bingham Farms: (248) 594-4991
Fill Out The Form Below And Click Submit