Best Therapist in Michigan
Do you want to work with the best therapist in Michigan? Heron Ridge Associates has a multi-talented staff of mental health providers.
Our counselors, therapists and psychiatrists are all licensed in the state of Michigan. We match each client with the right provider for their circumstances.
Our therapists cover many areas of mental health, including: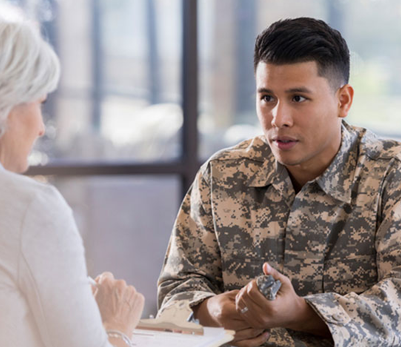 Individual, Couple and Family Counseling Services
Child and Teen Counseling
Marriage Counseling and Divorce Prevention
Christian Counseling and Faith-Based Counseling
Substance Abuse Treatment, Addiction Counseling and Intensive Outpatient Programs
Anxiety Counseling and Depression Counseling
Grief Counseling
Trauma Counseling and PTSD Treatment
And Other Therapy Services in Michigan
Seeing a therapist is surprisingly affordable. Most of our clients only have a co-pay for their appointments, similar to what you might pay to see your family physician. We accept plans from Total Healthcare, United Healthcare, MESSA, Cofinity, Health Alliance Plan (HAP), AARP, DMC Care, MEBS, Blue Cross/Blue Shield of Michigan, Tricare, Blue Care Network, Omnicare, Medicare, Behavioral Health Systems, Aetna, and other insurance plans. If you would like to schedule an appointment, contact the location closest to you.
Finding the Best Therapist for Your Unique Needs 
At Heron Ridge Associates, we carefully match each person to the best therapist in Michigan for their needs. Some of our providers have over 30 years of experience! We offer individual counseling, couples counseling, family counseling, and much more. We also provide specialized therapy for children and teens. No matter what struggles you are facing at the moment, we have a therapist on staff to assist you.
Simply contact the Heron Ridge Associates location nearest to you to get matched with a licensed therapist. The call is confidential, and your privacy is protected at every appointment.
Convenient, Accessible Therapy Appointments That Are Completely Judgement-Free!
You have nothing to feel embarrassed or worried about. This is a judgement-free space to overcome obstacles in your life. You can rest assured that you will receive positive support from your therapist. We have appointments available…
Monday through Friday: 9 AM to 8 PM
Saturday: 9:30 AM to 2:30 PM
Sunday: Closed
Heron Ridge Associates:
Ann Arbor: (734) 913-4810                      Clarkston: (248) 693-8880
Ann Arbor: (734) 913-1093
Plymouth: (734) 454-1094
Bingham Farms: (248) 594-4991
Fill Out The Form Below And Click Submit
Contact Heron Ridge Associates to Get Matched with the Best Therapist in Michigan for You