Child Counseling in Bingham Farms MI
If you are looking for a child counselor, you have come to the right place. We have several licensed therapists who offer child counseling in Bingham Farms MI. We will match your child with the best therapist for his or her needs. Our office is located at:
Heron Ridge Associates
31000 Telegraph Rd #120
Bingham Farms, MI 48025
We have child counseling appointments available from 9 AM to 8 PM Monday through Friday and Saturday from 9:30 AM to 2:30 PM. Contact Heron Ridge Associates at (248) 594-4991 to schedule an appointment with a child counselor.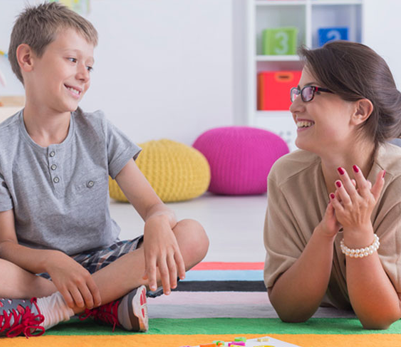 Does My Child Need Child Counseling in Bingham Farms MI?
There are many reasons to consider child counseling. Perhaps your child has become defiant and you do not know how to correct the behavior. Your child may have had a traumatic experience or recently lost a loved one. Whatever the circumstances may be, our child counselors are here to help. They understand the struggles children go through, and they know proven solutions for those issues.
Resolve Conflicts at Home
Find Solutions for Struggles at School
Diagnose ADHD, Learning Disabilities, and More through Psychological Testing in Bingham Farms MI
Improve Communication Skills
Build Strong Bonds within the Family
Work with an Experienced Child Counselor
The journey starts with a simple phone call to (248) 594-4991. Reach out today to learn more about child counseling in Bingham Farms MI.
Affordable Family Counseling – We Work with Many Insurance Providers
You do not have to pay a lot to get great mental healthcare. At Heron Ridge Associates, we have partnered with many insurance networks to provide affordable family counseling and child counseling in Bingham Farms MI. We work with Aetna, Behavioral Health Systems, MESSA, Blue Cross/Blue Shield of Michigan, DMC Care, Total Healthcare, MEBS, Blue Care Network, Medicare, Tricare, Omnicare, AARP, Cofinity, Health Alliance Plan (HAP), United Healthcare, and other insurance providers. Contact our office so we can verify your insurance. We will provide exact pricing for you.
Heron Ridge Associates:
Ann Arbor: (734) 822-4810
Clarkston: (248) 693-8880
Ann Arbor: (734) 913-1093
Plymouth: (734) 454-1094
Bingham Farms: (248) 594-4991
Fill Out The Form Below And Click Submit