Child Counseling in Plymouth MI
Heron Ridge Associates is proud to provide counseling services for children and families. We offer teen counseling and child counseling in Plymouth MI, as well as couples counseling and family counseling.
Our licensed therapists use proven techniques, tailored to suit each child. You may stop by our therapist office at:
Heron Ridge Associates
705 S Main St # 280
Plymouth, MI 48170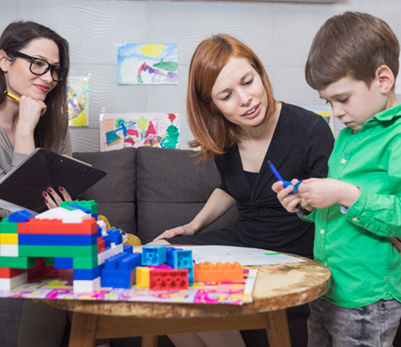 Our office is open from 9 AM to 8 PM Monday through Friday and from 9:30 AM to 2:30 PM on Saturday. We have appointments available for your family's busy lives. Contact Heron Ridge Associates at (734) 454-1094 to schedule an appointment for you, your child or your family.
Compassionate Child Counselors. Personalized Therapy Solutions.
Your child is completely unique. We understand that here at Heron Ridge Associates, and we have solutions to accommodate it. Our personalized child counseling programs are adjusted to fit each child. Your therapist will find solutions that suit your child's personality, struggles, and overall way of life. With child counseling in Plymouth MI, you can…
Find the Real Reason Why Your Child Is Struggling in School
Work through Emotional and Behavioral Issues
Diagnose ADHD, ODD, Learning Disabilities, and Other Conditions through Psychological Testing
Take Advantage of Individual Counseling and Child Counseling
Get Matched with the Best Therapist for Your Child and Your Family
Improve the Quality of Life in Your Household
Schedule an appointment for your child or your family by calling (734) 454-1094. The caring experts here at Heron Ridge Associates will gladly assist you.
Affordable Child Counseling in Plymouth MI
Our child counseling programs are compatible with many insurance plans. Heron Ridge Associates accepts insurance from Health Alliance Plan (HAP), Blue Care Network, Aetna, Behavioral Health Systems, Tricare, MESSA, Blue Cross/Blue Shield of Michigan, Total Healthcare, DMC Care, MEBS, United Healthcare, Medicare, Omnicare, AARP, Cofinity, and other insurance providers. If you would like a quote for child counseling in Plymouth MI, contact our office. We will verify your insurance to provide exact pricing for you.
Heron Ridge Associates:
Ann Arbor: (734) 822-4810
Clarkston: (248) 693-8880
Ann Arbor: (734) 913-1093
Plymouth: (734) 454-1094
Bingham Farms: (248) 594-4991
Fill Out The Form Below And Click Submit