Child Psychologist in Bingham Farms MI
Looking for a top-rated 
child psychologist
 in Bingham Farms MI? You've come to the right place.
Heron Ridge Associates has a dedicated staff of child psychologists, teen counselors, family counselors, marriage therapists, and other mental health providers. Our office is located at:
Heron Ridge Associates
31000 Telegraph Rd #120
Bingham Farms, MI 48025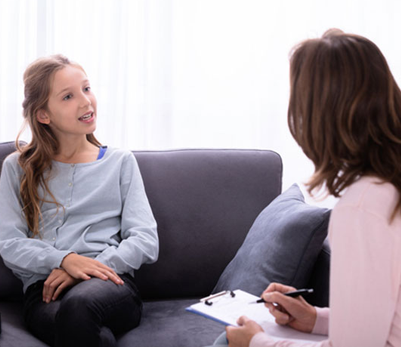 All of our counseling services are confidential and insurance compatible. We work with a range of insurance plans, including Cofinity, DMC Care, Omnicare, Blue Care Network, MEBS, United Healthcare, Blue Cross/Blue Shield of Michigan, Tricare, Total Healthcare, MESSA, Aetna, AARP, Behavioral Health Systems, Health Alliance Plan (HAP), Medicare, and 
others
. To have your insurance verified or to schedule an appointment with a child psychologist, contact us at (248) 594-4991.
What to Expect with Your Child Psychologist
Every family has a unique experience because they all have unique goals. For instance, you may be looking for a child psychologist because your child recently experienced a trauma. The psychologist can help your child cope with and face the various emotions that come after trauma. Someone else may seek a child psychologist to correct behavioral issues. No matter what the circumstances are, you will receive personalized solutions catered to your child and family.
Get Matched with a Licensed Child Psychologist near You
Schedule Appointment Times That Work for the Whole Family – Weekend and Evening Appointments Available
Discuss the Struggles Your Child Is Facing and the Ones You're Facing as a Family
Identify the Root Cause of Your Child's Struggles
Get Psychological Testing, If Needed, to Diagnose Learning Disabilities, ADHD, and Other Issues
Share Your Concerns, Opinions and Goals in a Judgement-Free Environment
Learn How to Improve Your Communication Skills and Conflict Resolution Strategies
Get Personalized Advice That Is Tailored to Your Personalities and Lifestyles
If you're ready to see a child psychologist in Bingham Farms MI, contact us at (248) 594-4991.
Teen Counseling and Family Counseling Available as Well
Many of the families we serve use a combination of child counseling and family counseling. This allows the child to work with a therapist one-on-one, and it also allows the family to resolve household conflicts. We offer family counseling, couples counseling, teen counseling, and a range of other services in Bingham Farms MI. When you contact us about seeing a child psychologist, we can help you determine which counseling setup is right for you.
Heron Ridge Associates:
Ann Arbor: (734) 822-4810
Clarkston: (248) 693-8880
Ann Arbor: (734) 913-1093
Plymouth: (734) 454-1094
Bingham Farms: (248) 594-4991
Fill Out The Form Below And Click Submit