Counseling Services in Ann Arbor MI
Heron Ridge Associates provides confidential mental healthcare in a comfortable setting. Our family-friendly atmosphere is suited for clients of all ages. We offer many counseling services in Ann Arbor MI, including:
Depression Counseling
Anxiety Counseling
Child and Teen Counseling
Family Counseling
Marriage Counseling and Couples Therapy
Addiction Counseling and Substance Abuse Treatment
Grief and Trauma Counseling
Psychological Testing
Other Counseling Services in Ann Arbor MI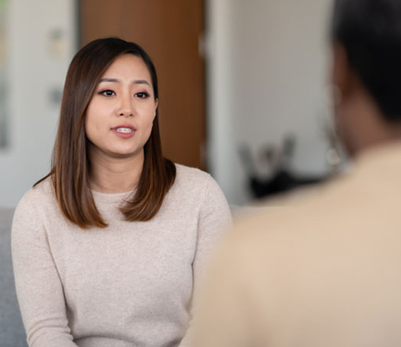 Whether you're looking for individual counseling, couples counseling or family counseling, we have a provider to assist you. Each client is matched with a specific therapist based on their needs. Give us a call at (734) 913-1093 to learn more about our counseling services in Ann Arbor MI.
An Insurance-Friendly Counseling Center in Ann Arbor MI
Our counseling services in Ann Arbor MI fit most insurance plans. We accept insurance from Behavioral Health Systems, MEBS, Medicare, Tricare, United Healthcare, Blue Care Network, MESSA, Omnicare, Cofinity, Health Alliance Plan (HAP), DMC Care, Total Healthcare, Aetna, Blue Cross/Blue Shield of Michigan, AARP, and other providers. Before your first appointment, we can verify your insurance and provide a cost of care. Call (734) 913-1093 to learn more.
Evening and Weekend Appointments for All Counseling Services
Our Ann Arbor therapist office is open Monday through Friday from 9 AM to 8 PM, and Saturday from 9:30 AM to 2:30 PM. We understand how chaotic schedules can be, and we want you to always have access to our counseling services. With extended office hours, you can see a therapist at a time that's convenient for you. Our address is:
Heron Ridge Associates
1785 W Stadium Blvd # 205
Ann Arbor, MI 48103
If you're wondering which counseling services are right for you, we will help you there. No matter what therapist you work with, you will receive comprehensive care tailored for you. Depression counseling may turn into addiction counseling or anxiety counseling – that's part of the process! Our goal is to help you through every obstacle you face.
Heron Ridge Associates:
Ann Arbor: (734) 822-4810
Clarkston: (248) 693-8880
Ann Arbor: (734) 913-1093
Plymouth: (734) 454-1094
Bingham Farms: (248) 594-4991
Fill Out The Form Below And Click Submit