Counseling Services in Bingham Farms MI
Heron Ridge Associates has a diverse staff of mental health professionals. Our therapists offer many counseling services in Bingham Farms MI. This includes individual counseling, couples counseling, child counseling, teen counseling, family counseling, and many other programs. All therapy appointments are private and confidential. You can share your story and learn valuable solutions, all in a comfortable environment. Our office is located at:
Heron Ridge Associates
31000 Telegraph Rd #120
Bingham Farms, MI 48025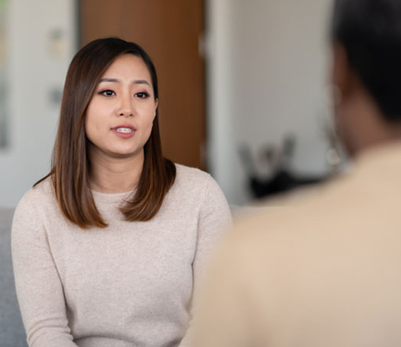 Appointments are available Monday through Saturday, including evening appointments several days a week. To learn more about our counseling services in Bingham Farms MI, call (248) 594-4991.
Comprehensive Psychiatry and Counseling Services
What if I need more than one type of counseling? No worries – most people do. Your counseling will be catered to your lifestyle, goals and struggles. You may be paired with a specialist for a certain type of counseling, but you will still receive comprehensive therapy for all areas of your life. Our goal is to give you the tools to overcome challenges, resolve past conflicts, bring closure to traumas, and enjoy the fulfilling life you deserve.
Personalized Anxiety Treatment
Depression Counseling and Grief Counseling
Substance Abuse Treatment and Other Addiction Counseling Services
Child Counseling, Teen Counseling and Family Therapy
Confidential Marriage Counseling, Including Divorce Prevention and Pre-Marriage Counseling
Stress Management and Anger Management
Psychological Testing
Psychiatry and Medication Management
Trauma Counseling, Including PTSD Treatment
Psychological Evaluations for Bariatric Surgeries
And Other Counseling Services in Bingham Farms MI
If you'd like to schedule an appointment, contact our Bingham Farms office: (248) 594-4991.
How Much Does Counseling Cost?
Most clients are surprised to learn how affordable counseling is. Our counseling services are compatible with many insurance plans. We offer in-network counseling services for United Healthcare, Tricare, Cofinity, Behavioral Health Systems,DMC Care, Health Alliance Plan (HAP), Medicare, Total Healthcare, MESSA, Omnicare, Blue Care Network, MEBS, Blue Cross/Blue Shield of Michigan, AARP, Aetna, and other providers. We also accept insurance with out-of-network coverage. When you contact our office, we can verify your insurance and provide an exact cost.
Heron Ridge Associates:
Ann Arbor: (734) 822-4810
Clarkston: (248) 693-8880
Ann Arbor: (734) 913-1093
Plymouth: (734) 454-1094
Bingham Farms: (248) 594-4991
Fill Out The Form Below And Click Submit