Couples Counseling in Bingham Farms MI
Are you in need of couples counseling in Bingham Farms, MI? Heron Ridge Associates offers many forms of couples counseling, including premarital counseling, divorce prevention, marriage counseling, blended family counseling, post-divorce counseling, counseling after infidelity, and more. Whether you've been together for two years or fifty years, we have specialists who can help you resolve your issues. Contact our office at (248) 594-4991 to learn more about couples counseling in Bingham Farms, MI.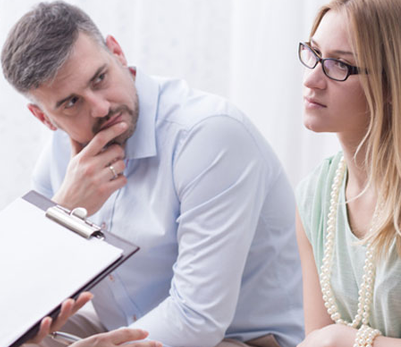 Conflicts Happen – Learn How to Overcome Them
Disagreements happen in relationships. There is no denying that. While you may not be able to prevent every argument, you can learn how to resolve disagreements efficiently. The way you communicate with one another determines how long your fights last and how much impact they have on your lives. By learning how to share your thoughts and feelings, you can keep your conflicts to a minimum.
Speak out about Issues That Have Bothered You for a While
Learn Your Spouse's Perspective and Find a Middle Ground
Get Unbiased Advice from a Professional Couples Counselor
Find Conflict Resolution Strategies That Fit Your Personalities and Your Relationship Dynamic
Rekindle Your Love and Reignite Your Romance
Learn How to Balance Work Time, Personal Time and Relationship Time
Express Your Feelings in an Effective and Productive Way
Build Trust in Your Relationship So You Can Continue to Grow
The journey starts with a simple phone call to our Bingham Farms therapist office. We will match you with an experienced couples counselor in your area. Reach out at (248) 594-4991 to set up an appointment for couples counseling in Bingham Farms, MI.
Individual Counseling and Couples Counseling in Bingham Farms, MI
Many of our clients use a combination of couples counseling and individual counseling. In individual counseling, you can work through issues with anxiety, depression, addiction, low self-esteem, stress management, and other concerns. This will help you feel better about your own life, which will improve the dynamic of your relationship. When you contact our office, we can help you decide which therapy setup is right for you.
Heron Ridge Associates:
Ann Arbor: (734) 822-4810
Clarkston: (248) 693-8880
Ann Arbor: (734) 913-1093
Plymouth: (734) 454-1094
Bingham Farms: (248) 594-4991
Fill Out The Form Below And Click Submit