Depression Treatment in Clarkston MI
Depression has unfortunately become a commonplace in the modern world. It can be brought on by stress, grief, trauma, relationship conflicts, pressures at work or home, addiction, low self-esteem, and countless other causes. No matter what led to depression, there is help available to you.
Heron Ridge Associates offers evidence-based depression treatment in Clarkston, MI. We have proudly served the Clarkston area since 2001, and our depression therapists work with clients of all ages. Give us a call at (248) 693-8880 to learn about depression treatment near you.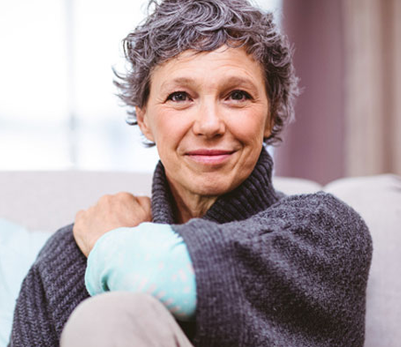 Is Depression Treatment Right for Me?
Depression treatment is not reserved for a specific age group or demographic. At our therapist office in Clarkston, MI, we have worked with people from all walks of life. Our depression therapists personalize their counseling services to fit each client's needs. Some common goals of depression treatment include:
Figure out What's Causing Your Depression
Bring Closure to Painful or Traumatic Past Experiences
Identify Distorted Thinking Patterns and Learn How to Change Them
Find Healthy Coping Mechanisms for Stress, Sadness, Disappointment and More
Rebuild Relationships with Friends and Family Members
Develop a Strong Support System You Can Trust
Talk to a Depression Therapist in an Honest, Judgment-Free Setting
Enjoy Completely Confidential Depression Treatment in Clarkston, MI
To learn more about depression treatment or to schedule an appointment with a Clarkston, MI depression therapist, call (248) 693-8880.
Experienced Depression Therapists in Clarkston, MI
You deserve the best mental health care available. At Heron Ridge Associates in Clarkston, MI, we match each client with the perfect counselor or therapist. We have several depression treatment experts on staff, along with anxiety counselors, couples counselors, addiction therapists, and more. Many of our therapists have 30-40 years of experience, and they all have a master's degree or higher. When you contact our office in Clarkston, MI, we will ask some simple questions to ensure we put you with the right therapist.
Heron Ridge Associates:
Ann Arbor: (734) 822-4810
Clarkston: (248) 693-8880
Ann Arbor: (734) 913-1093
Plymouth: (734) 454-1094
Bingham Farms: (248) 594-4991
Fill Out The Form Below And Click Submit