Drug Abuse Counseling in Bingham Farms MI
If you are looking for drug abuse counseling in Bingham Farms MI, Heron Ridge Associates has multiple therapists on staff to assist you. When you contact our office, we will ask preliminary questions to match you with the best therapist for your needs. From there, you can begin your journey through personalized drug addiction recovery. Our office is located at:
Heron Ridge Associates
31000 Telegraph Rd #120
Bingham Farms, MI 48025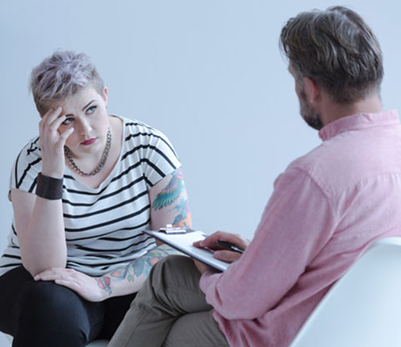 We offer night and weekend appointments for drug abuse counseling in Bingham Farms MI. To find an appointment schedule that suits your life, contact us at (248) 594-4991.
Personalized Drug Abuse Counseling, Including IOP Addiction Treatment
At Heron Ridge Associates, we understand that every experience is unique. You will receive advice that is catered to your lifestyle, your past, your goals, and your addiction symptoms. Whether you've lived with drug addiction for a while or it is something you have recently developed, we can give you the tools to improve your quality of life. Evidence-based drug addiction counseling in a comfortable environment – that's what we offer right here in Bingham Farms MI.
Confidential Therapy with No Judgement Whatsoever
Understanding Counselors Who Care about You and Your Experiences
Custom Care Plans with Long-Term Results
Persistent Support through Every Step of Addiction Recovery
Proven Drug Abuse Treatment Programs Tailored for Each Individual
Family Counseling and Couples Counseling Available
To get matched with a drug addiction counselor in Bingham Farms MI, contact us at (248) 594-4991. The call and all therapy sessions are confidential.
Comprehensive Counseling Services Compatible with Insurance
Heron Ridge Associates provides affordable drug abuse counseling that fits many insurance plans. We accept insurance from AARP, Omnicare, Blue Care Network, Health Alliance Plan (HAP), Total Healthcare, Aetna, Cofinity, MESSA, Blue Cross/Blue Shield of Michigan, MEBS, Behavioral Health Systems, Tricare, Medicare, DMC Care, United Healthcare, and other insurance plans. If you would like us to verify your insurance and provide a cost of care, we will gladly do so. Contact our Bingham Farms counseling center to learn more.
Heron Ridge Associates:
Ann Arbor: (734) 822-4810
Clarkston: (248) 693-8880
Ann Arbor: (734) 913-1093
Plymouth: (734) 454-1094
Bingham Farms: (248) 594-4991
Fill Out The Form Below And Click Submit