Drug Abuse Counseling in Clarkston MI
Heron Ridge Associates offers many addiction counseling programs, including alcohol abuse counseling, substance abuse therapy, chemical dependency recovery, and drug abuse counseling in Clarkston MI. Each client is matched with a licensed therapist to guide them through recovery. Our counseling services are personalized to fit your needs, and the advice is backed by evidence-based treatment plans. Our office is located at:
Heron Ridge Associates
3694 Clarkston Rd # D
Village of Clarkston, MI 48348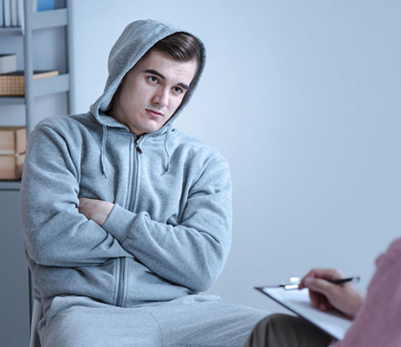 To start your journey with drug abuse recovery, contact Heron Ridge Associates at (248) 693-8880.
Confidential and Compassionate Drug Abuse Counseling in Clarkston MI
Your information is protected during drug abuse counseling. The stories you share and the lessons you learn will remain between you and your therapist. Best of all, you will never be judged because of your circumstances. Addictions can develop for any number of reasons, and many of them are beyond your control. We are here to help you take control of your life once again.
Evidence-Based Addiction Treatment Programs
Individual Counseling, Group Therapy and Family Counseling Available
Personalized Therapy That Pinpoints the Root Source of the Addiction
Trauma Counseling, Depression Counseling, and Other Therapy Services to Treat Underlying Issues Associated with Addiction
A Judgement-Free Zone for Drug Abuse Treatment
Affordable Counseling That Fits Many Insurance Plans
Heron Ridge Associates is an insurance-friendly counseling center. Drug abuse counseling is compatible with many insurance plans, and we would be happy to verify your insurance before the first appointment. Contact our Clarkston MI therapist office at (248) 693-8880.
Ask about Our Intensive Outpatient Program (IOP)
If you are interested in group therapy sessions or a more rigorous approach to drug abuse counseling, consider our intensive outpatient program (IOP). With IOP drug abuse counseling, clients see their therapists and group therapists multiple times a week. This is not a hospitalization program and does not require overnight stays. It does, however, provide more persistent access to treatment. Contact our Clarkston office to learn more.
Heron Ridge Associates:
Ann Arbor: (734) 822-4810
Clarkston: (248) 693-8880
Ann Arbor: (734) 913-1093
Plymouth: (734) 454-1094
Bingham Farms: (248) 594-4991
Fill Out The Form Below And Click Submit