Drug Abuse Counseling in Plymouth MI
If you are interested in drug abuse counseling in Plymouth MI, Heron Ridge Associates offers multiple programs. We provide traditional outpatient counseling services, as well as intensive outpatient therapy (IOP). This is a judgement-free space to talk about your experiences and overcome addiction. You will be matched with an addiction therapist best equipped to help you through recovery. Our Plymouth counseling center is located at:
Heron Ridge Associates
705 S Main St # 280
Plymouth, MI 48170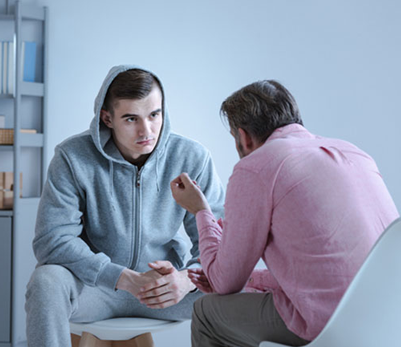 To schedule a consultation for drug abuse counseling in Plymouth MI, call (734) 454-1094.
Personalized Counseling Services in a Non-Judgmental Environment
Every person has a unique story to tell. Not only will we listen to your story, but we will help you find coping mechanisms that work for your life. Addiction recovery is not a straight path for everyone. There are turns, valleys and hurdles that change the nature of your treatment. That's why we provide personalized drug abuse counseling in Plymouth MI. Every element is catered to your needs, giving you the best chance at a positive recovery experience.
Find the Root Cause of Drug Abuse and Other Personal Struggles
Determine Which Aspects of Your Life Trigger or Fuel the Addiction
Make Positive Lifestyle Adjustments to Improve Your Quality of Life
Rebuild Relationships with Your Family Members and Friends
Create a Solid Support System You Can Lean on during Addiction Therapy
Find the Right Drug Abuse Counseling for You – Ask about IOP Treatment
Learn How to Cope with Emotions in a Healthy and Effective Way
Receive Comprehensive Counseling for All Areas of Your Life
Get matched with a licensed addiction therapist near you. Call (734) 454-1094 for more information about drug abuse counseling in Plymouth MI.
We Offer Intensive Outpatient Drug Abuse Counseling in Plymouth MI 
For clients interested in more than traditional talk-therapy, we offer an intensive outpatient program for drug abuse counseling. Clients meet at our Plymouth MI office in the evenings for group therapy, and they have individual counseling sessions with their therapists. When you contact us about drug abuse therapy, we can help you determine which program is right for you.
Heron Ridge Associates:
Ann Arbor: (734) 822-4810
Clarkston: (248) 693-8880
Ann Arbor: (734) 913-1093
Plymouth: (734) 454-1094
Bingham Farms: (248) 594-4991
Fill Out The Form Below And Click Submit