Eating Disorder Treatment in Plymouth, MI
Eating disorders affect people of all ages, races, and financial classes. At our eating disorder treatment center in Plymouth, MI, we have worked with clients from all walks of life. No matter how long you have lived with your eating disorder, our therapists have the tools and expertise to help you overcome it.
During your eating disorder recovery, you will identify the root cause of your eating disorder and triggers that fuel your symptoms. This may be low self-esteem, trauma from your past, depression, stress, and much more.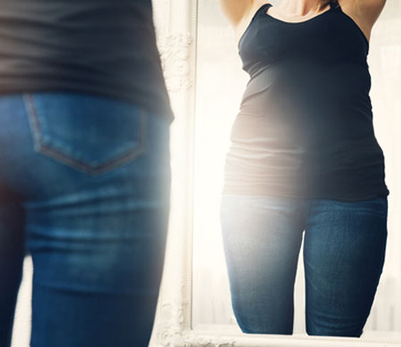 Your counselor will work through these issues, one by one, so you can enjoy the happy life you deserve. Give us a call at (734) 454-1094 to learn more about eating disorder treatment in Plymouth, MI.
You Set the Pace for Your Eating Disorder Treatment
In our eating disorder treatment programs, we have seen tremendous success from client-driven counseling. That means that you set the pace for your recovery. Your counselor will push you in the right direction, but you are the one who sets the goals each week. This control will help you feel more invested in your treatment program, thereby increasing your chance at success.
We offer several eating disorder treatment programs, including:
Bulimia Treatment
Anorexia Treatment
Exercise Addiction Treatment
Chronic Dieting Treatment
Binge Eating Disorder Treatment
Body Dysmorphia Counseling
If you have a nutritionist in Plymouth, MI, we can work with him or her as you set your goals. Your nutritionist will help with the physical aspect of your eating disorder while your counselor focuses on the mental aspect. Boost your self-esteem, reverse negative thought patterns, and change your way of thinking for the better. That's what we aim to help you do.
Additional Counseling Services Available in Plymouth, MI
Eating disorders are typically accompanied by other conditions, such as depression, anxiety or addiction. At Heron Ridge Associates, we provide dual diagnosis counseling in Plymouth, MI. That means that you can work with the same therapist to overcome multiple obstacles in your life. Take control of your life from every angle so you can be healthy, happy and productive. Whether you need eating disorder treatment or additional counseling services, our therapists are here to help.
Heron Ridge Associates:
Ann Arbor: (734) 822-4810
Clarkston: (248) 693-8880
Ann Arbor: (734) 913-1093
Plymouth: (734) 454-1094
Bingham Farms: (248) 594-4991
Fill Out The Form Below And Click Submit