Faith-Based Counseling in Ann Arbor MI
Heron Ridge Associates is an open-minded, non-discriminatory counseling group.
We provide faith-based counseling in Ann Arbor MI, and we support members of multiple faiths.
Whether you're looking for Christian counseling or another form of spiritual-based therapy, our licensed therapists are here to assist you. We offer…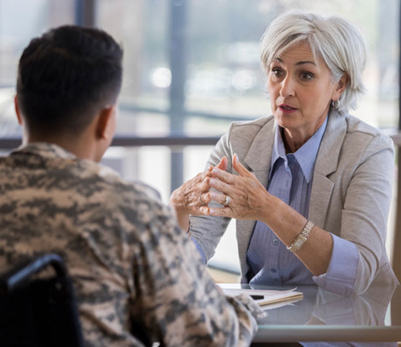 Faith-Based Depression Counseling
Faith-Based Family and Marriage Counseling
Faith-Based Couples Counseling
Faith-Based Anxiety Counseling
Faith-Based Child Counseling
Faith-Based Teen Counseling
Faith-Based Drug and Alcohol Addiction Counseling
Faith-Based Trauma Counseling
Faith-Based Grief Counseling
And Other Forms of Faith-Based Counseling in Ann Arbor MI
To get matched with a faith-based counselor near you, call (734) 913-1093. All faith-based counseling is rooted in proven mental health practices. You get the best of both worlds – evidence-based counseling and spiritual support. Reach out today to get started.
Weekend and Evening Therapy Sessions Are Available
Your schedule may not fit standard office hours. That is why we have extended hours and weekend appointments. You should have access to faith-based counseling regardless of your schedule. If you are looking for faith-based family counseling, we can find appointment times that suit all of you.
Heron Ridge Associates
1785 W Stadium Blvd # 205
Ann Arbor, MI 48103
Appointments are available Monday through Friday from 9 AM to 8 PM, as well as Saturday from 9:30 AM to 2:30 PM. Give us a call at (734) 913-1093 to find an appointment time that fits your schedule.
Faith-Based Counseling Fits Many Insurance Plans
Did you know that you can pay for counseling using your health insurance? In most instances, there is only a small co-pay left to pay for each appointment. Heron Ridge Associates accepts plans from Health Alliance Plan (HAP), MESSA, Total Healthcare, MEBS, Behavioral Health Systems, Medicare, United Healthcare, Tricare, Blue Care Network, Omnicare, DMC Care, AARP, Aetna, Blue Cross/Blue Shield of Michigan, Cofinity, and other insurance providers.
We also accept insurance with out-of-network coverage. Contact us to verify your coverage and costs before your first appointment.
Heron Ridge Associates:
Ann Arbor: (734) 822-4810
Clarkston: (248) 693-8880
Ann Arbor: (734) 913-1093
Plymouth: (734) 454-1094
Bingham Farms: (248) 594-4991
Fill Out The Form Below And Click Submit