Family Counseling in Clarkston MI
Heron Ridge Associates offers family counseling in Clarkston, MI. Our counselors and therapists receive referrals from schools, churches and doctors in the area because of our commitment to superior care. Your family's needs may change over time, and we have personalized counseling solutions to fit those needs. Whether you're looking for individual counseling, couples counseling, teen counseling, child counseling, or other options, we have highly educated experts on staff to assist you. Give us a call at (248) 693-8880 to learn more about family counseling in Clarkston, MI.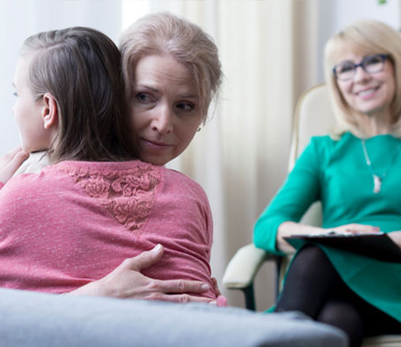 How Does Family Counseling Work?
Every family is different, so there is no definitive timeline for family counseling. Typically, the process starts with a consultation where you meet your therapist and discuss some of the concerns you have. From there, your family counselor will work with you to find solutions for each concern. Here is a brief overview of what to expect from family counseling in Clarkston, MI:
• Your Family Is Matched with a Licensed Family Counselor in Clarkston, MI
• You Come in for a Consultation to Meet Your Therapist and Discuss Your Goals
• Your Therapist Works with You to Resolve Conflicts between Family Members and Improve the Flow of Communication
• You Each Discuss Your Concerns, Frustrations and Feelings in a Judgement Free Environment
• Your Family Learns How to Communicate Effectively to Avoid Conflicts and Improve Your Bond
• Your Family Counselor Provides Professional Advice Personalized to Fit Your Family
We would be happy to answer any questions you might have, including information about insurance coverage. Call (248) 693-8880 to schedule an appointment or learn about family counseling in Clarkston, MI.
Individual Counseling, Couples Counseling and Family Counseling in Clarkston, MI
Some families benefit from a combination of individual/couples counseling and family counseling. Individual counseling gives you a platform to work through issues such as low self-esteem, anxiety, depression, stress management, anger management, and more. Couples counseling and family counseling gives you a chance to resolve conflicts in your household. When you call our office about family counseling in Clarkston, MI, we will help you find the setup that's perfect for you.
Heron Ridge Associates:
Ann Arbor: (734) 822-4810
Clarkston: (248) 693-8880
Ann Arbor: (734) 913-1093
Plymouth: (734) 454-1094
Bingham Farms: (248) 594-4991
Fill Out The Form Below And Click Submit