Family Counseling in Plymouth MI
Heron Ridge Associates is a trusted provider of family counseling in Plymouth, MI. Our experienced counselors and therapists use a personalized approach to find the most effective solutions for each family's needs. Whether you're looking for individual counseling, couples counseling, or family counseling, we have a setup that's right for you. We will match you with the perfect counselor right from the start. Give us a call at (734) 454-1094 to learn more about family counseling in Plymouth, MI.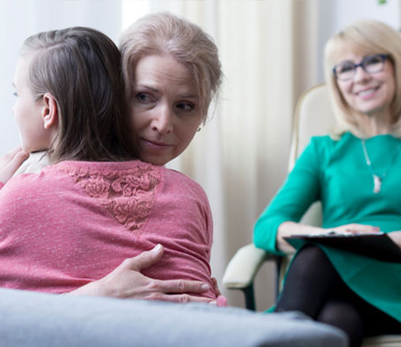 Confidential Family Counseling in Plymouth, MI
We value your privacy. Your family counseling sessions will always remain confidential, so you can openly discuss family conflicts. Your family counselor will help you find communication techniques that fit your family dynamic. Many of the families we work with come in for individual counseling and family counseling in Plymouth, MI because they feel comfortable in our counseling center.
• Conflict Resolution Strategies That Fit Your Lifestyle
• Experienced Family Counselors Who Use Proven Therapy Methods
• Communication Skills You Can Use Time and Time Again
• Scheduling Tips to Balance Work/School Life and Family Life
• A Judgement-Free Setting to Discuss Your Family Issues
• Grief Counseling, Anger Management and Other Specialized Counseling Services
• Teen Counseling and Child Counseling Designed for Today's Youth
• Marriage Counseling Available to Resolve Disputes in Your Relationship
We also offer specialized counseling services, such as blended family counseling, co-parenting counseling, therapy after divorce, divorce prevention, psychological testing, and more. If you are interested in these or other services, call (734) 454-1094 to speak with one of our knowledgeable staff members.
We Work with Many Insurance Providers
As a commitment to the community, we have developed partnerships with many insurance providers in the area. We accept Blue Cross/Blue Shield of Michigan, DMC Care, Blue Care Network, Medicare, Aetna, AARP, Cofinity, Behavioral Health Systems, MESSA, MEBS, Health Alliance Plan (HAP), Omnicare, United Healthcare, Total Healthcare, Tricare, and other insurance networks. Every family should have access to affordable family counseling in Plymouth, MI, and we are proud to provide that for you. Contact our office to learn more about pricing or to get a quote for therapy based on your insurance.
Heron Ridge Associates:
Ann Arbor: (734) 822-4810
Clarkston: (248) 693-8880
Ann Arbor: (734) 913-1093
Plymouth: (734) 454-1094
Bingham Farms: (248) 594-4991
Fill Out The Form Below And Click Submit