Marriage Counseling in Bingham Farms MI
Heron Ridge Associates is proud to offer marriage counseling in Bingham Farms, MI. Conflicts in a marriage can come from any number of sources – stress, life adjustments, financial difficulties, scheduling conflicts, and more. These obstacles are not a sign of failure, but rather the nature of human interaction. Sometimes all you need is a little help to get over the hurdles an improve your quality of life.
If you are interested in marriage counseling in Bingham Farms, MI, call (248) 594-4991. We will match you with a marriage counselor who specializes in your needs.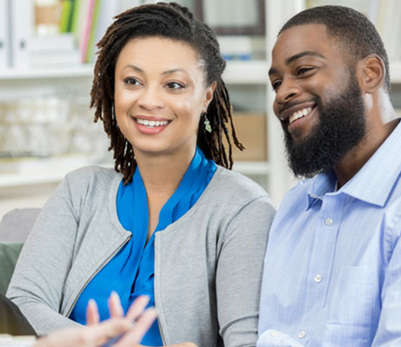 Judgment-Free Marriage Counseling in Bingham Farms, MI
You will never feel judged or looked-down-upon during your marriage counseling sessions. Our marriage counselors are open-minded, and they are most concerned about helping you find happiness. No matter what obstacles you have faced in the past, you can talk about them honestly. With our marriage counseling in Bingham Farms, MI, you will get…
• Personalized Solutions for Your Marriage and Lives
• Proven Conflict Resolution Strategies That Actually Work
• Specialized Counseling Services for Every Stage of Your Relationship
• Premarital Counseling to Prepare for a Healthy, Happy Marriage
• Professional Advice from an Experienced Marriage Counselor
• Confidential Marriage Counseling in Bingham Farms, MI
• Blended Family Counseling and Marriage Counseling for Foster/Adoptive Parents
• Insurance-Friendly Therapy Services and Transparent Pricing
Find out more about couples counseling and other counseling services by calling (248) 594-4991.
Enhance Your Marriage Counseling with Individual Counseling Appointments
You may consider individual counseling in addition to marriage counseling in Bingham Farms, MI. Why? Because individual counseling allows you to work on issues in your personal life. If you are struggling with depression, anxiety, low self-esteem, anger management or other issues, you can work through those in individual counseling.
As you begin to feel better about yourself, you will see improvements in your relationship as well. Everyone wins! Contact Heron Ridge Associates to start your journey today.
Heron Ridge Associates:
Ann Arbor: (734) 822-4810
Clarkston: (248) 693-8880
Ann Arbor: (734) 913-1093
Plymouth: (734) 454-1094
Bingham Farms: (248) 594-4991
Fill Out The Form Below And Click Submit