Medication Management in Bingham Farms MI
Heron Ridge Associates offers counseling and psychiatry services, compatible with insurance. We provide individual counseling, family counseling, couples therapy, and medication management in Bingham Farms MI. Our licensed therapists and psychiatrists are highly rated, and we receive persistent referrals from professionals and peers alike. If you need a combination of therapy and psychiatry services, you can have all your needs met through one counseling center. Give us a call at (248) 594-4991 to schedule an appointment at our Bingham Farms location.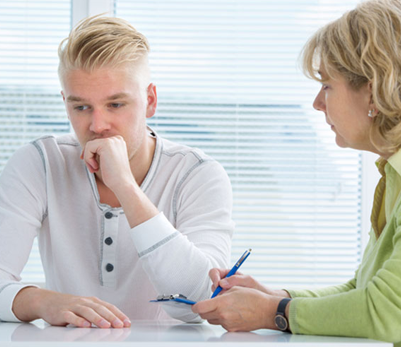 Complete Mental Healthcare for the Whole Family
If you're looking for personalized therapy in a comfortable space, you've come to the right place. At Heron Ridge Associates, we have counseling services for the whole family. Our specialists use evidence-based treatment, adjusted to fit each person's needs. From child counseling to anger management to medication management in Bingham Farms MI, we have solutions for you.
• Counseling Services for Children, Adults, Couples and Families
• Affordable Psychiatry Services, Such as Medication Management
• Depression Therapy, Addiction Recovery, Anxiety Treatment, and Other Programs
• Confidential Therapy in a Non-Judgmental Setting
• Personalized Solutions That Fir Your Life and Personality
• Couples Counseling Programs, Including Divorce Prevention, Marriage Counseling and Co-Parenting Counseling
• We Have Weekend and Evening Appointments Available
• Comprehensive Care through a Top-Rated Counseling Center
To find out if medication management is right for you, contact our Bingham Farms therapist office at (248) 594-4991.
Affordable Medication Management Compatible with Insurance
We accept insurance for medication management in Bingham Farms MI. Heron Ridge Associates provides in-network and out-of-network care, when applicable, for a range of insurance providers. This includes. DMC Care, AARP, Aetna, United Healthcare, Omnicare, Medicare, Total Healthcare, MESSA, MEBS, Health Alliance Plan (HAP), Tricare, Blue Cross/Blue Shield of Michigan, Cofinity, Behavioral Health Systems, Blue Care Network, and other insurance networks. Our office is located at:
Heron Ridge Associates
31000 Telegraph Rd #120
Bingham Farms, MI 48025
You may schedule an appointment Monday through Friday from 9 AM to 8 PM or Saturday from 9:30 AM to 2:30 PM.
Heron Ridge Associates:
Ann Arbor: (734) 822-4810
Clarkston: (248) 693-8880
Ann Arbor: (734) 913-1093
Plymouth: (734) 454-1094
Bingham Farms: (248) 594-4991
Fill Out The Form Below And Click Submit
If You're Interested in Medication Management in Bingham Farms MI, Call (248) 594-4991