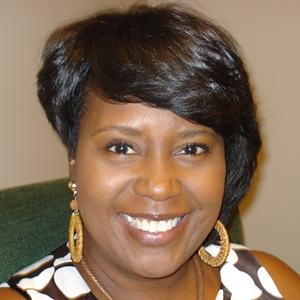 Surilla Lawrence, MA, LPC – Brighton & Plymouth
---
Services:
ACOA, Adjustment Issues, Adults, Anger, Anxiety/Panic/Phobia, Behavioral Problems, Co-Dependency, Communication/ Relational Issues, Depression, Dissociative Disorders, Life Transitions, Mood Disorders, Self-Control/Impulse Issues, Self-Esteem Issues, Self-Injury, Seniors, Severe and Persistent Mental Illness, Single Parenting, Stress Management, Substance Abuse
Biography:
"You are not alone! Life can be challenging, overwhelming, and lonely. Today is the perfect day to regain control of your life. I welcome you to a safe, collaborative space where you can work to navigate life's challenges. Utilizing evidence-based practices, I will assist you to identify and take the necessary steps to heal and improve your life. Let's challenge negative thinking patterns, beliefs, and experiences. Let's dissolve past and present pains and restore hope. Let's develop healthy ways of solving problems. I am excited about the possibility of helping you begin your self-care journey. Together, we can work to achieve greater mental wellness, gratitude, and peace of mind."
Surilla received both her Master of Science in Clinical Mental Health Counseling and her Bachelor's degree from the University of Phoenix. She has worked as an employee assistance counselor, providing services to people who had a wide variety of problems. Prior to returning to school and transitioning to the counseling profession, she owned and operated two businesses, while raising her family.
Surilla works in our Brighton office. She sees adolescents, adults, couples, and families. Her specialties include couples counseling, Christian counseling, trauma and abuse issues, co-parenting issues, family counseling, depression counseling, and grief counseling.