Psychiatrist in Ann Arbor MI
If you are looking for a psychiatrist in Ann Arbor MI, our team is here to assist you. Heron Ridge Associates has a full staff of licensed therapists, counselors and psychiatrists. Our experienced professionals have outstanding referral relationships because of their commitment to quality care. Our therapists and psychiatrists can coordinate care plans to provide optimal solutions for each client's needs.
To learn more about our psychiatry services in Ann Arbor MI, contact Heron Ridge Associates at (734) 913-1093.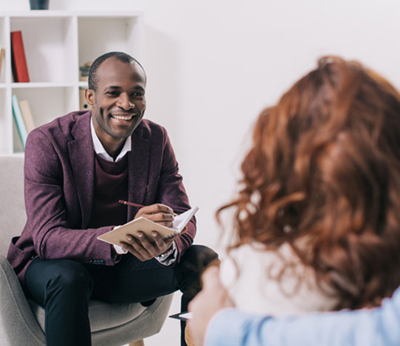 Confidential Mental Healthcare from Licensed Psychiatrists in Ann Arbor MI
Your privacy is well protected with our counseling center. The information you share with your psychiatrist will remain private and secured. You will never be judged for the nature of your circumstances, and you will always receive top-quality mental healthcare. That is what we stand by at Heron Ridge Associates.
• Personalized Care Fit for Your Needs, Lifestyle and Medical History
• Short-Term and Long-Term Medication Management
• Anxiety and Depression Treatment That Corresponds with Traditional Therapy Services
• Private Appointments with an Experienced Psychiatrist in Ann Arbor MI
• Specialized Treatment Solutions for Schizophrenia, Mood Disorders, Bipolar Disorder, ADHD, Severe Anxiety, and Other Conditions
• Supportive Care in a Judgement-Free Environment
Many of our clients come to us by referral, but you may also schedule an appointment on your own. Simply contact our office at (734) 913-1093 and ask to see a psychiatrist in Ann Arbor MI. We will verify insurance to provide a cost of care, and we will schedule an appointment at a time that works for you.
Insurance-Friendly Psychiatry Services
We work with most major insurance providers as an in-network partner. This includes Blue Cross/Blue Shield, Behavioral Health Systems, MEBS, Medicare, Aetna, MESSA, Blue Care Network, United Healthcare, Total Healthcare, Cofinity, Omnicare, AARP, Health Alliance Plan (HAP), DMC Care, Tricare, and other insurance providers. Your psychiatrist appointments may be more affordable than you think! Our office is located at:
Heron Ridge Associates
1785 W Stadium Blvd # 205
Ann Arbor, MI 48103
Our office is open Monday through Friday from 9:00 AM to 8:00 PM, as well as Saturday from 9:30 AM to 2:30 PM.
Heron Ridge Associates:
Ann Arbor: (734) 822-4810
Clarkston: (248) 693-8880
Ann Arbor: (734) 913-1093
Plymouth: (734) 454-1094
Bingham Farms: (248) 594-4991
Fill Out The Form Below And Click Submit