Looking for a high-rated psychiatrist in Michigan? We have several on staff. Heron Ridge Associates is a team of mental health professionals with strong reputations in their communities. Our counseling centers are located in Ann Arbor, Plymouth, Clarkston, and Bingham Farms, with convenient office hours to serve you. All of our therapist offices have psychiatrists on-staff to ensure convenient, holistic care when you need it most. To learn more or to schedule an appointment, contact us.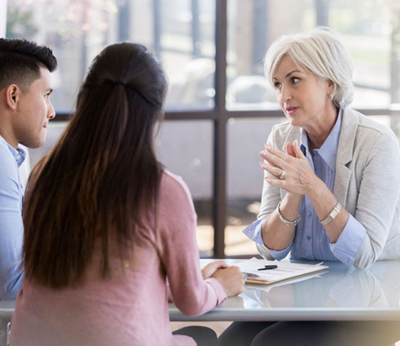 What Does a Psychiatrist Do?
A psychiatrist is a medical doctor who provides mental healthcare services. This may include diagnosing a condition, such as bipolar disorder, or prescribing medication, such as an antidepressant. Our psychiatrists provide personalized care for the clients they serve. As a member of the Heron Ridge Associates family, you will receive one-on-one care that is tailored for you.
• Diagnose Mental Health Conditions (Ask about Our Psychological Testing Services in Michigan)
• Prescribe Medication, Including Antidepressants, Mood Stabilizers, and Anti-Anxiety Medication
• Facilitate Treatment for Bipolar Disorder, Schizophrenia, Depression, Anxiety, ADHD, and Other Conditions as Needed
• Work Closely with a Therapist to Provide Comprehensive Mental Healthcare
If you would like to see one of our psychiatrists in Michigan, contact us to schedule an appointment.
Should I See a Therapist or Psychiatrist in Michigan?
Treatment setups vary for each person. You may start with a therapist and then transition to a psychiatrist if that's the best course of care. You may work with both a therapist and a psychiatrist to complete your anxiety treatment, depression treatment, or other treatment path. If you have already worked with a psychiatrist, you may be referred directly to one of our psychiatrists in Michigan.
When you contact our office, we can help you determine which level of care is right for you. We will gladly answer any questions you have about psychiatry, medication management, therapy, counseling, and the other services we provide at Heron Ridge Associates. Reach out to Heron Ridge Associates to start your journey to a better quality of life.
Heron Ridge Associates:
Ann Arbor: (734) 822-4810
Clarkston: (248) 693-8880
Ann Arbor: (734) 913-1093
Plymouth: (734) 454-1094
Bingham Farms: (248) 594-4991
Fill Out The Form Below And Click Submit