Psychiatrist in Plymouth MI
Heron Ridge Associates offers counseling and psychiatry services. You will be matched with the best psychiatrist in Plymouth MI for your specific needs. Our specialists provide many services, including depression treatment, anxiety treatment, bipolar disorder treatment, PTSD treatment, and other confidential treatment programs. Our counseling center in Plymouth is located at:
Heron Ridge Associates
705 S Main St # 280
Plymouth, MI 48170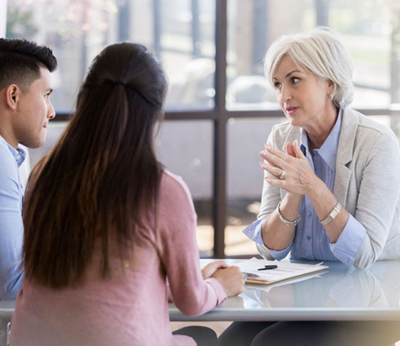 Appointments are available Monday through Saturday, with extended office hours five days a week. Call at (734) 454-1094 to schedule an appointment with a psychiatrist in Plymouth MI.
Get Matched with the Right Psychiatrist in Plymouth MI
The right treatment starts with the right provider. That is why we match each person with the best therapist or psychiatrist for them. Many clients start with a therapist and transition to a psychiatrist as needed. Others see both a therapist and a psychiatrist in Plymouth MI for comprehensive care. You can have all your mental health needs met through one counseling center.
• Licensed Therapists and Psychiatrists with Years of Experience
• Specialists for Bipolar Disorder Treatment, Depression Treatment, Anxiety Treatment, PTSD Treatment, and Other Treatment Services
• Comprehensive Counseling Services in the Same Office
• Family Counseling, Individual Counseling and Couples Counseling
• Affordable Medication Management from an Insurance-Friendly Counseling Center
• Extended Office Hours for Convenient Appointment Times
To get started, contact our office at (734) 454-1094. We will gladly answer any questions you have about our counseling or psychiatry services. The call and all appointments are completely confidential. Reach out to find a licensed psychiatrist in Plymouth MI.
We Accept Many Forms of Insurance
To ensure our services are affordable and accessible, we work with many forms of insurance. We accept Aetna, MESSA, MEBS, Behavioral Health Systems, Tricare, Blue Cross/Blue Shield of Michigan, Omnicare, Total Healthcare, Cofinity, Medicare, Blue Care Network, DMC Care, United Healthcare, AARP, Health Alliance Plan (HAP), and other insurance providers. You might be surprised by how affordable it is to see a psychiatrist in Plymouth MI. Contact us to learn more.
Heron Ridge Associates:
Ann Arbor: (734) 822-4810
Clarkston: (248) 693-8880
Ann Arbor: (734) 913-1093
Plymouth: (734) 454-1094
Bingham Farms: (248) 594-4991
Fill Out The Form Below And Click Submit