Adult counseling covers a wide range of therapy practices, from depression counseling to substance abuse recovery and more. Counseling is not limited to a certain age group. Our adult counselors in Michigan have worked with patients in their late teens all the way to their 80's. We have specialists in nearly every counseling field, and we will match you with the best therapist for your needs. Simply contact one of our Michigan therapist offices to schedule a confidential appointment for adult counseling.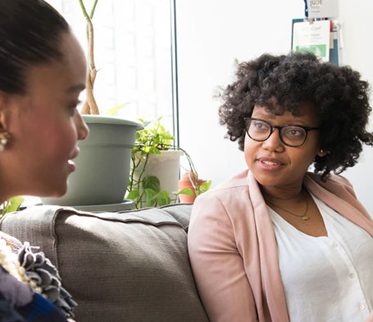 Types of Adult Counseling
The term "adult counseling" covers any therapy pertaining to adults. We offer child counseling and teen counseling as well, so your entire family can get help when you need it. You may be dealing with a long-term condition, like depression, or you may have recently experienced trauma. Regardless of the circumstances, you can speak out in a safe environment at one of our Michigan counseling centers. Some of our most popular programs include:
• Depression Counseling to Identify and Overcome the Root Cause of Depression
• Anxiety Counseling to Stop Panic Attacks, Control Anxiety Triggers, and Reduce Anxiety Symptoms
• Couples Counseling, Including Premarital Counseling, Divorce Prevention, and LGBTQ Couples Counseling
• Stress Management Solutions for Working Adults in Michigan
• Addiction Counseling for Alcoholism, Substance Abuse, Gambling Addiction and More
• Anger Management Therapy and Counseling for Domestic Violence Victims
• Eating Disorder Treatment and Body Dysmorphia Therapy
• Grief Counseling after the Loss of a Loved One
• Dual Diagnosis Counseling, for Clients with Multiple Conditions (Example: Depression and Addiction)
Our adult counseling services are completely judgment free. Your life may not have followed the path you wanted it to, but we can help you get back on track. Boost your self-esteem, eliminate negative thought processes, and regain a positive outlook on life. Your counselor will be there to help you every step of the way.
Over 50 Mental Health Professionals in Michigan
Heron Ridge Associates has a team of over 50 mental health professionals. All of our counselors and therapists have a master's degree or higher in their respective fields. We have psychiatrists at several therapist offices in Michigan, and we work with most insurance plans. If you need child counseling in addition to adult counseling, ask about our family counseling programs. We will create a therapy plan tailored to you.
If You Are Interested in Adult Counseling in Michigan, Contact Heron Ridge Associates
Fill Out The Form Below And Click Submit