Substance Abuse Therapy in Bingham Farms MI
If you are looking for effective addiction treatment, therapy may be the right path for you. With substance abuse therapy in Bingham Farms MI, you can gain a better understanding of what fuels your addiction and the underlying factors that contribute to it.
Addiction therapy also gives you a platform to resolve past traumas, cope with anxiety, overcome depression, and improve your mental health as a whole.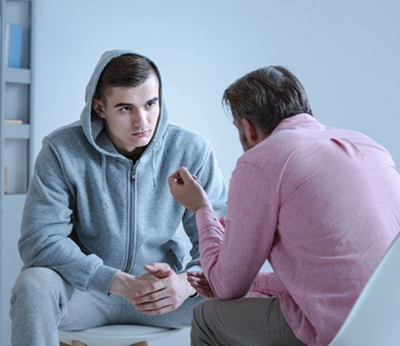 Heron Ridge Associates is proud to offer substance abuse therapy in Bingham Farms MI. Our office is located at:
Heron Ridge Associates
31000 Telegraph Rd #120
Bingham Farms, MI 48025
Our office is open Monday through Friday from 9:00 AM to 8:00 PM, as well as Saturday from 9:30 to 2:30. To schedule an appointment with a substance abuse therapist, call (248) 594-4991.
Substance Abuse Therapy for Adults and Teens
Our family-friendly counseling center caters to clients of all ages. While substance abuse therapy is most common among adults, we do help teens in need of addiction treatment. These services are particularly beneficial for substance abuse prevention. Teens can learn healthy coping strategies for their emotions to avoid long-term drug and alcohol addiction.
• Tested and Proven Techniques for Addiction Treatment
• Personalized Solutions Designed to Fit Your Lifestyle
• Non-Judgmental Advice from Licensed Addiction Therapists
• Teen Substance Abuse Therapy and Prevention
• Individual and Group Therapy for Adults
• Insurance and EAPs Accepted for All of Our Counseling Programs
• Support through Every Step of Addiction Recovery
Heron Ridge Associates accepts many forms of insurance, including Aetna, Cofinity, AARP, Omnicare, MESSA, Blue Care Network, Health Alliance Plan (HAP), Blue Cross/Blue Shield of Michigan, MEBS, Behavioral Health Systems, Medicare, Total Healthcare, DMC Care, United Healthcare, Tricare, and other insurance plans. Contact us at (248) 594-4991 to schedule an appointment for substance abuse therapy in Bingham Farms MI.
A Comfortable, Judgement-Free Space
You will never be judged during substance abuse therapy, whether you're attending an individual therapy session or a group therapy session. This is a space where you can safely discuss your feelings and experiences. Your therapist will help you find solutions that fit your lifestyle and personality, backed by evidence-based addiction treatment methods.
Heron Ridge Associates:
Ann Arbor: (734) 822-4810
Clarkston: (248) 693-8880
Ann Arbor: (734) 913-1093
Plymouth: (734) 454-1094
Bingham Farms: (248) 594-4991
Fill Out The Form Below And Click Submit