Substance Abuse Therapy in Clarkston MI
Heron Ridge Associates offers addiction counseling and substance abuse therapy in Clarkston MI. We have multiple therapists on staff who specialize in addiction recovery.
We also offer depression counseling, family counseling, trauma counseling, couples counseling, and an array of other services at our Clarkston therapist office.
Heron Ridge Associates
3694 Clarkston Rd # D
Village of Clarkston, MI 48348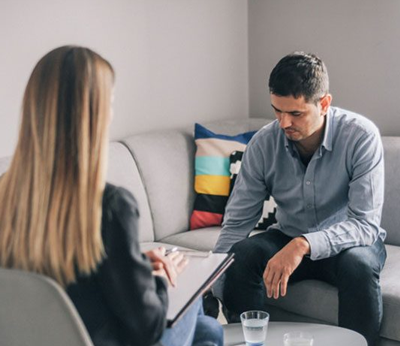 Our counseling programs are compatible with insurance, including Behavioral Health Systems, MEBS, Tricare, Medicare, United Healthcare, Omnicare, Blue Care Network, AARP, Blue Cross/Blue Shield of Michigan, Health Alliance Plan (HAP), DMC Care, Aetna, Total Healthcare, Cofinity, MESSA, and other providers. If you would like us to verify insurance before your first therapy appointment, call (248) 693-8880.
Confidential Counseling through Life's Toughest Obstacles
Whether you participate in our intensive outpatient program (IOP) or traditional outpatient counseling, your privacy is well protected. You will receive supportive, confidential therapy in a comfortable environment. Best of all, you can count on your therapist to be there for you during life's toughest obstacles – those times when you need someone by your side that you can trust. Through substance abuse therapy in Clarkston MI, you will receive…
• Depression Counseling, Trauma Counseling, Grief Counseling, and Other Services Related to Substance Abuse Therapy
• Anxiety Counseling with Personalized Coping Strategies
• Professional Advice from a Compassionate, Licensed Therapist in Clarkston MI
• Group Therapy and Individual Therapy Sessions Available (Ask about Our Intensive Outpatient Program)
• Judgement-Free Counseling in a Private Setting
• Dependable Support When You Need It Most
• Addiction Recovery That Focuses on the Root Cause of the Addiction
• Evidence-Based Techniques with Proven Results
Reach out to Heron Ridge Associates to learn more about our substance abuse treatment programs: (248) 693-8880.
Family Counseling Available to Rebuild Relationships in Your Life
Addiction has a ripple effect. It may have caused issues with your spouse, your family, your friends, and other people you care about. We offer couples counseling and family therapy in addition to substance abuse therapy in Clarkston MI. You can work with a therapist to improve communication, resolve conflicts, strengthen your bonds, and enhance your quality of life. All of these services are available right here in Clarkston MI.
Heron Ridge Associates:
Ann Arbor: (734) 822-4810
Clarkston: (248) 693-8880
Ann Arbor: (734) 913-1093
Plymouth: (734) 454-1094
Bingham Farms: (248) 594-4991
Fill Out The Form Below And Click Submit