Substance Abuse Therapy in Plymouth MI
If you are looking for substance abuse therapy in Plymouth MI, Heron Ridge Associates has several programs to consider. We offer individual counseling, group therapy and an intensive outpatient program for addiction treatment. When you contact our office, we can help determine which therapy path is right for you. The call and all counseling services are confidential and judgement-free. Our office is located at:
Heron Ridge Associates
705 S Main St # 280
Plymouth, MI 48170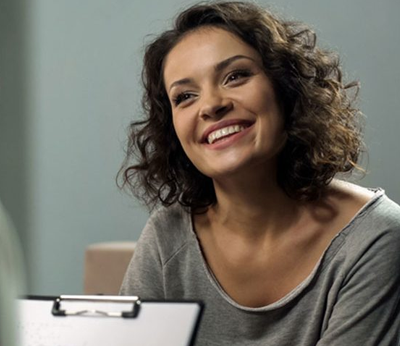 Appointments are available Monday through Saturday, with extended hours Monday through Friday. No matter how busy your schedule is, you can talk to a licensed therapist near you. Contact us at (734) 454-1094 to learn more about substance abuse therapy in Plymouth MI.
Non-Judgmental Substance Abuse Therapy in Plymouth MI
You can share your story with confidence knowing that no one will judge you. Whether you attend group therapy or individual counseling session, your information is well-protected. You will not be judged for the circumstances that led you to substance abuse therapy. Our goal is to help you find personalized treatment options that work for you.
• Identify the Underlying Factors Contributing to Addiction
• Find Personalized Solutions for Your Unique Circumstances
• Learn Effective Coping Strategies for Depression, Stress, Anxiety, and Other Feelings
• Affordable Mental Healthcare That's Compatible with Insurance
• Group Therapy Sessions Available in Plymouth MI
• Family Counseling and Couples Counseling Available
• Get the Support You Deserve from a Therapist You Can Trust
Heron Ridge Associates is an insurance-friendly counseling center. Most clients only pay a small co-pay for substance abuse therapy in Plymouth MI. If you're interested in family therapy, couples counseling, depression counseling, or any of our other programs, they are also compatible with insurance. Give us a call at (734) 454-1094, and we will gladly verify insurance before your first appointment.
Ask about Our Intensive Outpatient Program (IOP) for Substance Abuse Therapy 
Intensive outpatient substance abuse therapy involves a combination of individual and group therapy sessions. The counseling sessions are longer than standard therapy appointments, but they do not involve overnight stays or hospitalization. You can live your life as you normally do, while still benefiting from an intensive addiction therapy program. Contact us to learn more about our substance abuse therapy programs in Plymouth MI.
Heron Ridge Associates:
Ann Arbor: (734) 822-4810
Clarkston: (248) 693-8880
Ann Arbor: (734) 913-1093
Plymouth: (734) 454-1094
Bingham Farms: (248) 594-4991
Fill Out The Form Below And Click Submit