Alcohol Abuse Counseling in Michigan
Addiction can develop for many different reasons. No two experiences are exactly alike. At Heron Ridge Associates, we provide a judgement-free space to talk about those experiences and overcome struggles in your life. Our personalized alcohol abuse therapy programs target the root cause of addiction, giving you the best chance at long-term recovery. We offer alcohol abuse counseling in Michigan through several therapist offices, including locations in Bingham Farms MI, Clarkston MI, Ann Arbor MI, and Plymouth MI.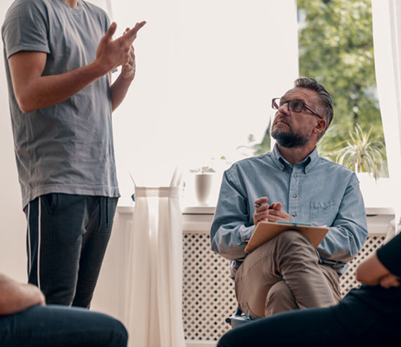 Contact us at (734) 454-3560 to learn more about alcohol abuse counseling in Michigan.
Comprehensive Counseling Services for All Areas of Your Life
We don't just treat the alcohol addiction. We treat the whole person. You will receive custom advice for all areas of your life, from depression treatment to stress management to self-esteem building and more. We also provide couples counseling and family counseling, so you can improve relationships in your life. No matter what obstacles you face, we will be there to support you through them.
Multiple Forms of Addiction Counseling, Including Substance Abuse Treatment, gambling Addiction Therapy and Alcohol Abuse Counseling in Michigan
Depression and Anxiety Treatment Using Evidence-Based Techniques
Judgement-Free Anger Management Counseling and Personalized Stress Management Strategies
Confidential Couples Counseling, Marriage Counseling and Family Therapy
Every Client Is Matched with the Best Therapist for His or Her Needs
Affordable Therapy Appointments at Convenient Times (Night and Weekend Appointments Available)
Licensed Therapists and Psychiatrists on Staff at Multiple Locations
For more information about alcohol abuse counseling in Michigan, give us a call at (734) 454-3560.
We Accept Insurance for Alcohol Abuse Counseling in Michigan
Did you know that therapy is compatible with insurance? We accept many forms of insurance for alcohol abuse counseling in Michigan. This includes plans from United Healthcare, Aetna, DMC Care, Behavioral Health Systems, AARP, Cofinity, MESSA, MEBS, Total Healthcare, Tricare, Blue Cross/Blue Shield of Michigan, Medicare, Health Alliance Plan (HAP), Omnicare, Blue Care Network, and other insurance providers. Contact one of our counseling centers to learn more about your coverage options.
Heron Ridge Associates:
Ann Arbor: (734) 822-4810
Clarkston: (248) 693-8880
Ann Arbor: (734) 913-1093
Plymouth: (734) 454-1094
Bingham Farms: (248) 594-4991
Fill Out The Form Below And Click Submit