Plymouth Counseling Center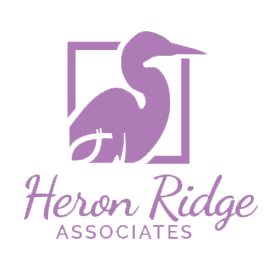 Plymouth Office
Phone: (734) 454-3560
Address: 
705 S Main St, #280
Plymouth, MI 48170
Fax: (734) 454-3570
Patient Satisfaction 4.7
Total Reviews 30
Counseling Center In Plymouth, MI
There are many reasons to come to a counseling center, from family disputes to substance abuse to anxiety and beyond. Heron Ridge Associates is a full-service counseling center in Clarkston, MI with a friendly, professional staff to assist you. All of our counselors and therapists have a master's level education or higher, along with specialized training in their respective fields. We will set you up with the best counselor for your unique situation based on information we gather during your initial consultation. To learn more about our therapy services or to schedule an appointment at our Clarkston, MI counseling center, give us a call at (248) 693-8880.
Private And Confidential Counseling Centers
Your privacy is our top priority. Speak out with confidence in our Plymouth, MI counseling center, whether you are overcoming addiction, depression, marital struggles, or anything else. Each of our staff members specializes in a unique area of mental health and behavioral development, including:
• Grief Counseling For Those Mourning The Loss Of A Loved One or Divorce
• Depression Counseling That Determines The Triggers For Depression Symptoms
• Attention Deficit Disorder Treatment, With Effective Methods To Enhance Focus And Memory Retention
• Eating Disorder Treatment For People With Body Dysmorphia, Anorexia Nervosa, Bulimia, Binge Eating Disorder And More
• Premarital Counseling, Marriage Counseling, Couples Counseling And Divorce Prevention To Help You Through Every Milestone In Your Relationship
• Child Counseling and Teen Counseling
• Licensed Therapists, Counselors, Social Workers and Psychiatrists at Many Locations
• Anger Management and Addiction Counseling
• Treatment for Bipolar, Medication Management and Life Skills Training
• Anxiety Counseling, Counseling for OCD and Grief Counseling
• Christian, Faith-based Counseling, and Counseling for Blended Families
• Psychological Testing To Diagnose ADHD, Learning Disabilities, Bipolar Disorder, And Other Conditions
We work with most insurance programs, and we also accept cash and credit card payments at our Plymouth, MI counseling center. If you move to another location, we have offices in Clarkston, Bingham Farms, and Ann Arbor. We want to help you achieve a better quality of life, and we have the expertise to make that happen. Contact our office to learn more about our counseling programs.
Dual Diagnosis Counseling Personalized For You
What is dual diagnosis counseling? This is a branch of therapy that treats multiple conditions at once. For instance, if you have developed a gambling addiction because of depression, you would need a counselor to treat both conditions. If you have anxiety and attention deficit disorder, you would need a counselor with experience in both areas. Our specialists all have master's degrees or higher, with years of specialized training and experience. We will match you with the best counselor for your specific needs so you can get dual diagnosis treatment from our counseling center in Plymouth, MI.
Call Our Plymouth, MI Counseling Center To Schedule Your First Appointment