Bingham Farms Counseling Center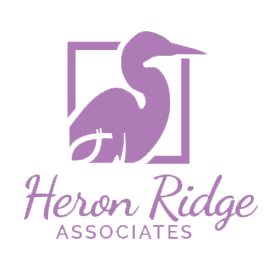 Bingham Farms Office
Phone: (248) 594-4991
Address: 
31000 Telegraph Rd #120
Bingham Farms, MI 48025
Fax: (248) 594-4992
Patient Satisfaction 4.7
Total Reviews 26
Counseling Center In Bingham Farms, MI
If you're looking for a counseling center in Bingham Farms, MI, Heron Ridge Associates is a trusted location that offers a variety of counseling solutions. We have over 50 therapists, counselors and psychiatrists on staff, and each of them specializes in a unique area of mental health and behavioral development. We work with clients of all ages, including families, couples, children and adults. If you're interested in therapy services for yourself or someone you care about, call our counseling center at (248) 594-4991 to learn more.
Speak Out In A Confidential, Supportive Environment
Our counseling center in Bingham Farms, MI is a completely private and confidential environment. You can speak out with confidence and let your voice be heard. Your counselor or therapist will not judge you based on your circumstances. Our goal is to help you enjoy a better quality of life with tested and proven therapy solutions. Some of our most common counseling services in Bingham Farms, MI include:
• Depression and Anxiety Counseling That Addresses The Cause Of Your Symptoms
• Eating Disorder Treatment For Anorexia Nervosa, Bulimia, Exercise Addiction, Body Dysmorphia, Binge Eating Disorder And Others
• Child And Teen Counseling In A Relaxing Environment Where Kids Feel Safe
• Couples Counseling Programs For Every Stage Of Your Relationship, Including Premarital Counseling, Marriage Counseling and Divorce Prevention
• Counselors, Therapists, Medication Management and Psychiatrists at Some Locations
• Anger Management and Addiction Counseling
• Family Counseling and Psychological Testing
• OCD Treatment, Adult Aging and Grief Counseling
• Faith-based Counseling and Christian Counseling
• Group Counseling Programs For Men's Recovery, Women's Recovery, Divorce Recovery, Chronic Pain Treatment And Others
Your counseling program will be tailored to fit your unique situation. For instance, if you need to visit our counseling center several times a week when you first start your therapy, we can arrange that. Then we can taper off to one appointment per week as you progress with treatment. Your counselor will help you set and reach personal goals that improve your happiness, productivity, and life as a whole. Call our Bingham Farms office at (248) 594-4991 to start your journey.
A Full-Service Counseling Center Offering Psychological Testing And Ongoing Treatment
Effective treatment starts with an accurate diagnosis. We  provide psychological testing and evaluation in Bingham Farms, MI to identify any underlying conditions you may be dealing with. Symptoms that appear to be related to attention deficit disorder may actually stem from a learning disorder, and that determines which treatment option is right for you. From diagnosis to therapy to long-term support, we provide an all-inclusive experience for families and individuals in Michigan. Contact our counseling center to get matched with the best counselor or therapist for your needs.