Ann Arbor (Arlington) Counseling Center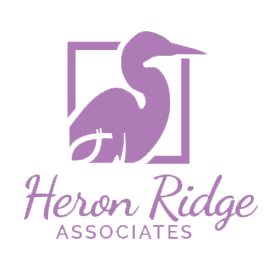 Ann Arbor –
Arlington Office
Phone: (734) 822-4810
Address: 
3300 Washtenaw Avenue, Suite 265, Ann Arbor, MI 48104
Fax: (734) 369-2683
Patient Satisfaction 4.3
Total Reviews 34
Counseling Center In Ann Arbor, MI
Heron Ridge Associates has served the Ann Arbor, MI community for over a decade. Our counseling center offers a wide range of services to suit your needs, from substance abuse counseling to family counseling to attention deficit therapy and more. All of the professionals at our Ann Arbor counseling center are licensed in the State of Michigan, and they participate in ongoing education to stay up-to-date with psychotherapy solutions. Whether you personally need a counselor or you're looking for help for a family member, Heron Ridge Associates has a program that's perfect for you. Give us a call at (734) 913-4810 to learn more about our counseling and therapy services.
Specialized Counseling Solutions For Your Needs
In order to get the best treatment possible, you need specialized care specific to your situation. Every patient is different, and we give each of our clients the one-on-one attention they deserve. If you would prefer speaking in a group setting, we have group counseling programs available at our Ann Arbor, MI location. Some of the most popular individual programs at this counseling center include:
• Counseling To Help You Identify And Overcome The Root Cause Of Your Depression
• Anxiety Counseling With Tested And Proven Techniques To Reduce Anxiety Symptoms
• Eating Disorder Treatment For Bulimia, Anorexia, Binge Eating, Dieting & More
• Psychological Testing And Evaluation With In-Depth Test Result Analysis
• Couples Counseling, Marriage Counseling And Divorce Prevention Services
• Child Counseling and Teen Counseling
• Therapists, Counselors, Social Workers, and Psychiatrists at Most Locations
• Anger Management and Addiction Counseling
• Treatment for OCD, Grief Counseling and Adult Aging
• Christian and Faith-Based Counseling
• Family Counseling In A Safe, Relaxing Environment
We also offer dual diagnosis counseling and therapy for patients who have more than one challenge to overcome. For instance, someone who experiences substance abuse as the result of bipolar disorder would require different treatment than someone with substance abuse and depression. At our counseling center in Ann Arbor, MI, you will always get a personalized therapy program tailored for your situation. Contact us today at (734) 913-1093 to learn more about our services or to schedule an appointment.
All Of Our Counselors And Therapists Have A Master's Degree Or Higher
We have over 50 mental health and chemical dependency experts across four counseling centers near Ann Arbor, MI. All of our counselors and therapists have a master's level education or higher, which means you receive the best care possible from experienced, specialized therapists. We also have psychiatrists available at each location to prescribe medication as needed. If you're looking for a counseling center you can trust with an experienced, compassionate staff, we would be happy to assist you.
Contact Our Counseling Center At 734-822-4810 To Schedule An Appointment