Anxiety Treatment in Michigan
Living with anxiety is not easy, but you do not have to fight the battle alone. Heron Ridge Associates offers effective and confidential anxiety treatment in Michigan. Our judgement-free therapist office is a safe, comfortable environment where you can speak out about your concerns and experiences. Work one-on-one with an anxiety therapist who understands exactly what you're going through. With anxiety counseling, you can learn how to control your reactions to anxiety triggers and how to reduce your anxiety symptoms as a whole. Contact us to get started.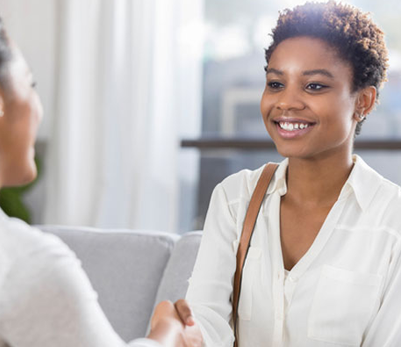 Personalized and Effective Anxiety Treatment in Michigan
You ay experience anxiety in a different way than someone else. For instance, some people have anxiety about specific scenarios, like going into a crowded space or driving. Other people experience general anxiety disorder that does not always have a defined trigger. Regardless of the circumstances, you can benefit from anxiety treatment in Michigan. We adjust our anxiety counseling services to accommodate each person, so you will get treatment that matches your concerns and lifestyle.
Identify Your Anxiety Triggers and Control Your Responses to Them
Learn about Distorted Thinking and How You Can Overcome It
Determine the True Source of Your Anxiety – It May Not Be What You Think
Reduce the Frequency and Severity of Panic Attack
Find Anxiety Treatment Strategies That Fit Your Lifestyle
Boost Your Confidence and Self-Esteem
Rebuild Relationships with Friends and Family Members
Conquer Your Phobias and Enjoy a Better Quality of Life
If you are interested in anxiety treatment in Michigan, contact us.
Does Anxiety Treatment Actually Work?
At Heron Ridge Associates, we have a high rate of success for anxiety treatment in Michigan. This is because we take the time to match each client with the best anxiety therapist for his or her situation. With that in mind, the clients who do best with therapy are the ones who truly embrace it. The more open and receptive you are with your therapist, the faster you will see progress in anxiety treatment. WE will be there to support you every step of the way.
Heron Ridge Associates:
Ann Arbor: (734) 822-4810
Clarkston: (248) 693-8880
Ann Arbor: (734) 913-1093
Plymouth: (734) 454-1094
Bingham Farms: (248) 594-4991
Fill Out The Form Below And Click Submit