Child Counseling in Michigan
Heron Ridge Associates is proud to offer child counseling in Michigan. We have several licensed therapists on staff who specialize in child counseling, teen counseling and family counseling. If your child has been struggling in school or in social settings, there may be an underlying reason. We can help you find answers and learn ways to improve your child's quality of life.
To schedule an appointment with a child counselor near you, contact us.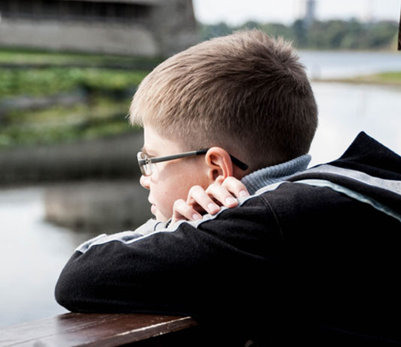 Reasons to Consider Child Counseling in Michigan
Some families come to our therapist offices because of a referral. A peer, school staff member or doctor recommended our child counseling services. In other cases, parents reach out to us because they are worried about their child's performance or behavior. No matter what your circumstances may be, we can pair you with the best therapist for your child's needs.
Here are some of the most common reasons parents seek child counseling in Michigan:
Find the Root Cause of Academic Struggles
Get Psychological Testing to Diagnose Learning Disabilities, ADHD, Childhood Depression and Other Conditions
Overcome Personal Obstacles, Such as Grief, Anxiety, and Low Self-Esteem
Improve Communication Skills and Understand Thoughts/Feelings
Build Relationships within the Family
Resolve Conflicts and Prevent Them in the Future
We have evening and weekend appointments available, so we can accommodate your family's busy schedule. If you would like to learn more about child counseling in Michigan, contact us. Our friendly staff members will be happy to assist you.
Affordable Counseling Services from Experienced Child Counselors
Child counseling doesn't have to cost a fortune. At Heron Ridge Associates, we work with many insurance providers to offer affordable counseling services in Michigan. Whether you're looking for individual counseling, family counseling, couples counseling, or a combination of services, we have a plan that's right for you. All of our counselors have a master's degree or higher, and they are all licensed in the state of Michigan. Contact Heron Ridge Associates to get the top-quality mental healthcare you deserve.
Heron Ridge Associates:
Ann Arbor: (734) 822-4810
Clarkston: (248) 693-8880
Ann Arbor: (734) 913-1093
Plymouth: (734) 454-1094
Bingham Farms: (248) 594-4991
Fill Out The Form Below And Click Submit