Child Psychologist in Plymouth MI
Children go through a range of challenges as they age. From changing schools to adapting to a new home life, these challenges affect some children more than others. If your child has struggled with an obstacle or adjustment in his or her life, therapy could benefit your family. A 
child psychologist
 will find coping mechanisms and communication techniques that your child can lean on for years to come.
Heron Ridge Associates
705 S Main St # 280
Plymouth, MI 48170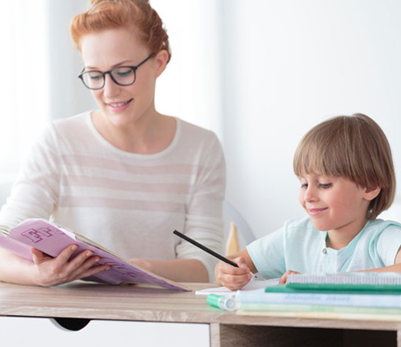 We have child counseling appointments available Monday through Saturday, and we have extended office hours for your convenience. To schedule an appointment with a child psychologist in Plymouth MI, call (734) 454-1094.
How Your Child Could Benefit from Therapy
Child therapy is a personalized experience. Every child faces a unique set of challenges that require unique solutions. That's what a child psychologist does. He or she will listen to your child's thoughts, feelings and concerns to come up with custom solutions for their life.
Determine the True Cause of Developmental Delays (We Offer Psychological Testing)
Figure out Why a Child Has Changed Behaviors or Become Defiant
Find Personalized Solutions Suited for The Child's Needs and Personality
Improve Communication and Resolve Conflict in the Family
Transition through Difficult Struggles, Such as Grief, Trauma or Divorce
Work with a Child Psychologist with Specialized Training and Education
Get the Answers You're Looking for to Create a Positive Environment for Your Child
Heron Ridge Associates accepts United Healthcare, Cofinity, AARP, MESSA, DMC Care, Omnicare, Health Alliance Plan (HAP), Blue Cross/Blue Shield of Michigan, MEBS, Medicare, Tricare, Total Healthcare, Aetna, Behavioral Health Systems, Blue Care Network, and other insurance plans. To find out what your out-of-pocket expenses may be, contact us at (734) 454-1094. We will gladly verify your insurance for you.
A Comfortable Space for the Whole Family
Heron Ridge Associates is a family-friendly counseling center in Plymouth MI. We offer family counseling, child counseling, teen counseling, marriage counseling, and many other mental health services. Some children benefit from a combination of individual counseling and family counseling. We will help you determine the best setup for your family.
Heron Ridge Associates:
Ann Arbor: (734) 822-4810
Clarkston: (248) 693-8880
Ann Arbor: (734) 913-1093
Plymouth: (734) 454-1094
Bingham Farms: (248) 594-4991
Fill Out The Form Below And Click Submit