Counseling Services in Michigan
Heron Ridge Associates is a top-rated counseling group. Our diverse staff of therapists and psychiatrists caters to families and individuals alike. We offer many counseling services in Michigan, including:
Individual, Couples and Family Counseling
Confidential Marriage Counseling and Divorce Prevention Programs
Child Counseling and Teen Counseling
Blended Family Counseling
Psychiatry Services, Such as Medication Management
Psychological Evaluations
Drug and Alcohol Addiction Counseling
Stress Management and Work/Life Balance
Anger Management
And Other Personalized Counseling Services in Michigan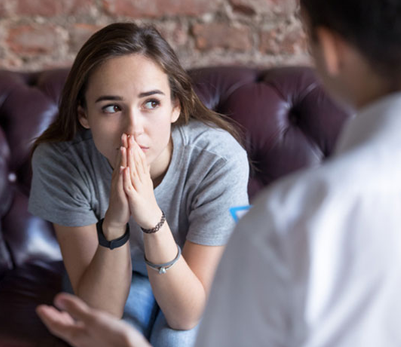 Our offices are open Monday through Saturday, and we have extended hours for your convenience. Your information remains confidential at every therapy appointment. You will never be judged or discriminated against. With our counseling center, you can look forward to positive, supportive and effective mental healthcare. To learn more about our counseling services in Michigan, contact the Heron Ridge Associates office closest to you.
Licensed Therapists and Psychiatrists on Staff 
All of our providers are licensed and experienced. Some of our therapists have worked in mental healthcare for over 30 years. We match each client to the best psychiatrist or therapist for their needs. Whether you're looking for anxiety treatment, marriage counseling, addiction counseling, stress management, or some other service, we have a solution that's right for you. Reach out to Heron Ridge Associates to start your journey.
Multiple Counseling Centers in Michigan
Heron Ridge Associates has multiple therapist offices in Michigan. Our providers are proud to serve families in Ann Arbor MI, Clarkston MI, Bingham Farms MI and Plymouth MI. Clients who participate in our Intensive Outpatient Program (IOP) for addiction treatment meet at the Plymouth office for group therapy sessions. We are honored to work in these diverse communities, and we look forward to working with you.
Our counseling services are compatible with insurance. We accept Behavioral Health Systems, Health Alliance Plan (HAP), DMC Care, Omnicare, Medicare, Cofinity, Aetna, Total Healthcare, Tricare, Blue Care Network, MESSA, United Healthcare, MEBS, AARP, Blue Cross/Blue Shield of Michigan, and other insurance plans. Contact us before your first appointment, and we will gladly verify your insurance.
Heron Ridge Associates:
Ann Arbor: (734) 822-4810
Clarkston: (248) 693-8880
Ann Arbor: (734) 913-1093
Plymouth: (734) 454-1094
Bingham Farms: (248) 594-4991
Fill Out The Form Below And Click Submit