Couples Counseling in Michigan
Do you have the same arguments again and again? Has a certain event created tension or distance in your relationship? Do you feel like you cannot communicate with your spouse effectively? These are some of the reasons you may consider couples counseling in Michigan. Heron Ridge Associates provides confidential and personalized couples counseling for every milestone, including marriage counseling, premarital counseling, divorce prevention and more. If you would like to schedule an appointment with a couples counselor near you, contact us.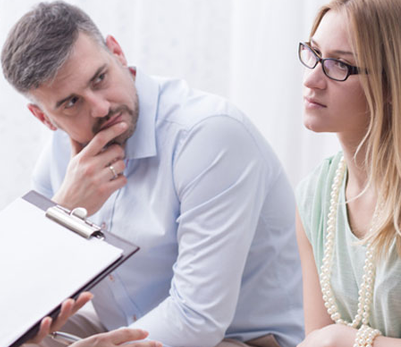 Counseling Solutions for Every Relationship Milestone
Every milestone in your relationship brings about its own challenges. Moving in together, getting married, starting a family, moving to a new city – these life transitions can be difficult to get through. With couples counseling in Michigan, you can work through the obstacles that come with those life transitions. Relieve tension in the household and resolve conflicts that continue to affect you. Your couples counselor will be there every step of the way.
Some popular forms of couples counseling in Michigan include:
Premarital Counseling for Couples Planning to Get Married
Marriage Counseling to Overcome Obstacles and Strengthen Communication
Family Counseling to Work through Conflicts between Family Members
Blended Family Counseling for Stepparents, Stepchildren, Adopted Children, and Other Family Dynamics
Confidential Couples Counseling in Michigan, Including LGBT Couples Counseling
Divorce Prevention from Specialized Marriage Counselors
Post-Divorce Counseling and Co-Parenting Counseling in Michigan
To schedule a confidential appointment for you and your significant other, contact us. Ask about couples counseling in Michigan, and get matched with a therapist near you.
Work through Your Conflicts through Confidential Couples Counseling in Michigan
Disagreements happen in relationships. There is no getting around that. However, you can learn how to get through those disagreements in a healthy and effective manner. Rather than shouting at one another, you can concisely express your thoughts and feelings. You can also listen to your partner's view point and understand his or her perspective. You may not have the tools to do that yet, but you will learn them in couples counseling.
Heron Ridge Associates:
Ann Arbor: (734) 822-4810
Clarkston: (248) 693-8880
Ann Arbor: (734) 913-1093
Plymouth: (734) 454-1094
Bingham Farms: (248) 594-4991
Fill Out The Form Below And Click Submit