Depression Treatment in Michigan
Depression can come from a range of sources – stress, low self-esteem, past trauma, relationship issues, anxiety, social isolation, and more. Anyone can be affected by depression, even those who seem happy at the surface. No matter how long you've lived with depression, you can take control of your symptoms. Heron Ridge Associates offers personalized depression treatment in Michigan so you can get to the root of your depression. We use evidence-based therapy techniques, and we offer a completely confidential counseling setup. To learn more or to schedule an appointment, contact us.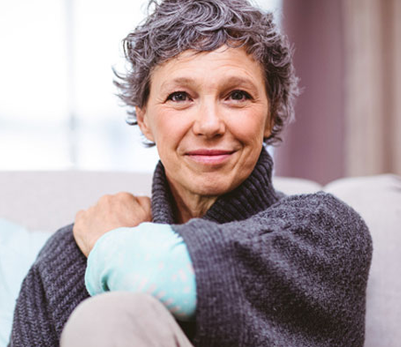 Take Control of Your Depression
Depression counseling focuses on two main goals: determine the source of the depression and find coping strategies for those sources. Your counselor will help you understand why you feel depressed and what you can do to alter those feelings. In many instances, the depression is caused by 'distorted thinking,' where your mind analyzes situations in a negative way. With depression treatment in Michigan, you can retrain your brain to perceive matters in a more positive light.
Find out What's Causing Your Depression and How You Can Overcome That
Work with a Specialist for Grief Counseling, Self-Esteem Counseling, Addiction Counseling, PTSD Counseling, and Other Services
Learn Coping Strategies That Fit Your Personality, Lifestyle and Experiences
Create a Positive Thinking Strategy – Retrain Your Perception
Boost Your Confidence and Improve Your Self-Esteem
Bring Closure to Painful Events from the Past
Your journey starts with a simple phone call. Ask about depression treatment in Michigan, and find a depression therapist near you.
You Set the Pace! Client-Guided Depression Treatment in Michigan
One of the reasons why Heron Ridge Associates is so highly rated is because we let our clients set the pace. You will never be forced to discuss something you do not feel comfortable about. You will feel proud of your accomplishments because you set the goals for them to begin with. Your happiness, comfort and confidentiality are always the top priorities with our depression treatment in Michigan.
Heron Ridge Associates:
Ann Arbor: (734) 822-4810
Clarkston: (248) 693-8880
Ann Arbor: (734) 913-1093
Plymouth: (734) 454-1094
Bingham Farms: (248) 594-4991
Fill Out The Form Below And Click Submit