Drug Abuse Counseling in Michigan
Heron Ridge Associates is a trusted provider of drug abuse counseling in Michigan. We offer many personalized addiction therapy programs, including alcohol addiction counseling, gambling addiction counseling, chemical dependency therapy, substance abuse recovery, and others. All of our counseling services are confidential, so you can share your story without worry. You will be matched with a licensed therapist best suited to address your specific needs.
To know more about drug abuse counseling in Michigan, call us at (734) 454-3560.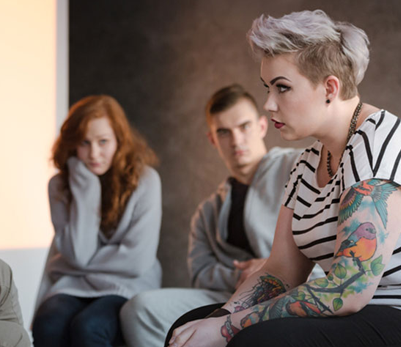 Comprehensive Counseling Services for All Areas of Your Life
Our drug abuse therapy programs don't just focus on the symptoms. We want to figure out where your addiction came from so you can treat the root cause. Your drug abuse counseling in Michigan might involve trauma therapy, anxiety counseling, couples counseling, or any number of other services. No matter what your circumstances may be, you will receive the custom care you deserve.
Depression Therapy and Anxiety Counseling
Confidential Trauma Counseling and Grief Counseling
Family and Marriage Counseling
Drug Abuse Counseling, Alcohol Addiction Counseling, Gambling Addiction Treatment, Substance Abuse Therapy, and Other Forms of Addiction Counseling
Personalized Therapy Tailored for You
Night and Weekend Appointments Available
Insurance-Friendly Therapy Programs for You and Your Loved Ones
Heron Ridge Associates accepts insurance from Omnicare, Blue Care Network, United Healthcare, Aetna, Medicare, DMC Care, Behavioral Health Systems, AARP, Cofinity, MESSA, MEBS, Total Healthcare, Blue Cross/Blue Shield of Michigan, Tricare, Health Alliance Plan (HAP), and other insurance providers. To find out what your coverage options are for drug abuse counseling in Michigan, contact us at (734) 454-3560.
Confidential Intensive Outpatient (IOP) Drug Abuse Counseling in Michigan
In addition to outpatient counseling services, we have an intensive outpatient program (IOP) for drug abuse counseling in Michigan. This involves longer therapy sessions, including group therapy multiple times a week. When you contact our office, we can help you determine which therapy path is ideal for your recovery. You will receive consistent support with each milestone to help you overcome drug addiction.
Heron Ridge Associates:
Ann Arbor: (734) 822-4810
Clarkston: (248) 693-8880
Ann Arbor: (734) 913-1093
Plymouth: (734) 454-1094
Bingham Farms: (248) 594-4991
Fill Out The Form Below And Click Submit