Faith-Based Counseling in Michigan
Looking for faith-based counseling in Michigan? Heron Ridge Associates offers counseling services for many faiths. We have multiple locations in the state of Michigan, and a multi-disciplinary staff of providers. Our specialists cover many areas of faith-based therapy, including:
Faith-Based Family Counseling
Faith-Based Marriage Counseling and Divorce Prevention
Faith-Based Child and Teen Counseling
Christian Counseling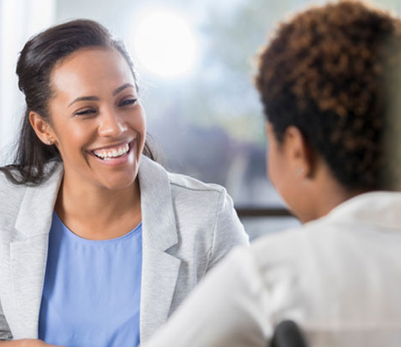 Faith-Based Addiction Counseling (IOP Treatment Available)
Faith-Based Anxiety Counseling
Faith-Based Depression Counseling
Faith-Based Grief Counseling
And Other Faith-Based Counseling Services in Michigan
Faith-based counseling is compatible with insurance. You may only have a small co-pay for your therapy sessions. We can verify your insurance ahead of time so you know what that cost will be. We accept plans from United Healthcare, MESSA, Health Alliance Plan (HAP), MEBS, Blue Cross/Blue Shield of Michigan, Behavioral Health Systems, AARP, DMC Care, Tricare, Omnicare, Medicare, Cofinity, Aetna, Total Healthcare, Blue Care Network, and other insurance providers. To schedule an appointment or learn more about faith-based counseling, contact the location closest to you.
Is Faith-Based Counseling Right for Me? 
Faith-based counseling is a unique combination of religious beliefs and traditional therapy services. For instance, Christian counseling uses scripture from the Holy Bible to provide guidance. The scriptures are used in conjunction with proven therapy techniques, such as cognitive behavioral therapy. The result is mental healthcare that aligns with your personal beliefs.
If this sounds like a good fit for you, contact Heron Ridge Associates. We will match you with a faith-based counselor near you.
Convenient Appointment Times at Multiple Counseling Centers in Michigan
If you would like to work with one of our therapists, we have locations in Bingham Farms MI, Ann Arbor MI, Clarkston MI, and Plymouth MI. All of our offices are open Monday through Friday from 9AM-8PM and Saturday from 9:30AM-2:30 PM. We offer faith-based counseling for adults, children, teens, families and couples. Simply reach out to the office near you to arrange an appointment at your convenience. We look forward to working with you.
Heron Ridge Associates:
Ann Arbor: (734) 822-4810
Clarkston: (248) 693-8880
Ann Arbor: (734) 913-1093
Plymouth: (734) 454-1094
Bingham Farms: (248) 594-4991
Fill Out The Form Below And Click Submit