Marriage Counseling in Clarkston MI
Struggles in a marriage are not a sign of failure. These are normal experiences that every married couple goes through. If your conflicts have gone on for a while though, you may feel frustrated and defeated. This is a good time to consider marriage counseling in Clarkston, MI.
With marriage counseling, you can learn how to communicate effectively with your spouse, and you can speak out in a confidential environment. Heron Ridge Associates offers couples counseling services in Clarkston, MI and surrounding areas.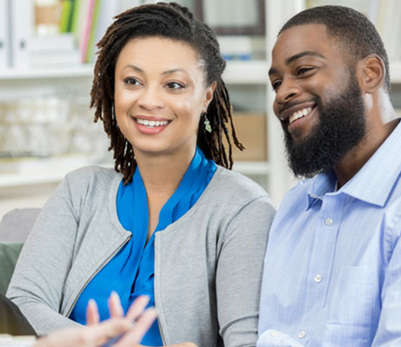 We are proud to work with a diverse range of couples, and we accept most insurance programs. Call (248) 693-8880 to learn more.
A Closer Look at Marriage Counseling in Clarkston, MI
How does marriage counseling work? Is marriage counseling right for me? These are just some of the questions we hear from people considering couples counseling. At Heron Ridge Associates, we use tested and proven methods for marriage counseling in Clarkston, MI. We have several relationship experts on staff with years of experience.
• Get Matched with an Experienced Marriage Counselor in Clarkston, MI
• Discuss Your Past and Current Issues in a Confidential Environment
• Bring Closure to the Past So You Can Move forward with the Future
• Learn How to De-escalate and Resolve Conflicts in Your Daily Lives
• Get Professional Advice from a Therapist Who Will Never Judge Your Situation
• Gain Valuable Insight into Your Spouse's Thoughts and Feelings
• Express Your Concerns in a Safe, Comfortable Setting
• Rebuild Your Trust and Strengthen Your Bond
All of our marriage counselors have a master's degree or higher. You will receive top-quality marriage counseling in Clarkston, MI from the moment you contact our office. Reach out at (248) 693-8880 to schedule a confidential appointment with a marriage counselor near you.
Marriage Counseling after Infidelity, Separation, and Other Difficult Transitions
Some obstacles are more difficult to overcome than others. For instance, it is hard to build trust in a marriage after infidelity or long-term deceit. We offer specialized marriage counseling services specifically for these life transitions. Contact our counseling center in Clarkston, MI, and explain what you are looking for. The call is free and there is no obligation. We will get you set up with the best marriage counselor for you and your spouse.
Heron Ridge Associates:
Ann Arbor: (734) 822-4810
Clarkston: (248) 693-8880
Ann Arbor: (734) 913-1093
Plymouth: (734) 454-1094
Bingham Farms: (248) 594-4991
Fill Out The Form Below And Click Submit