Medication Management in Plymouth MI
If you are in need of medication management in Plymouth MI, Heron Ridge Associates has several psychiatrists on staff to assist you.
Our specialists cover many areas of mental healthcare, including depression treatment, bipolar disorder treatment, anxiety disorder treatment, PTSD treatment, mood disorder treatment, and other services. You will be matched with the best therapist or psychiatrist for your unique needs.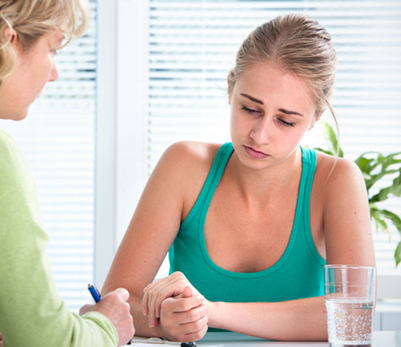 Our Plymouth MI therapist office is located at:
Heron Ridge Associates
705 S Main St # 280
Plymouth, MI 48170
We offer convenient appointment times, including weekends and evenings. Contact us at (734) 454-1094 to learn more about medication management in Plymouth MI or to schedule an appointment with a psychiatrist near you.
Find Out If Medication Management Is Right for You
Do I need medication management in Plymouth MI? Some clients already know they need medication management because they have received the service before. Others contact us through a referral or recommendation. If you are receiving medication as part of your mental health services, you will work with a psychiatrist to find the right prescriptions and dosages for you. If you are only need counseling services without medication, we will gladly match you with one of our licensed therapists.
• Therapists and Psychiatrists under One Roof
• Coordinated Care from Highly-Rated Specialists
• Individual Counseling, Couples Counseling and Family Counseling
• Affordable Programs for Adults and Children
• Long-Term and Short-Term Medication Management
• Personalized Solutions to Help You Overcome Your Struggles
• Dependable Support through Tough Transitions in Life
• Specialized Treatment Programs, Including Bipolar Disorder Treatment, PTSD Treatment, Depression Treatment, OCD Treatment, and Others
Call (734) 454-1094 to schedule a consultation for medication management in Plymouth MI.
Insurance-Friendly Therapy and Psychiatry Services
Heron Ridge Associates accepts many forms of insurance, including plans from AARP, Total Healthcare, Aetna, Medicare, MEBS, Behavioral Health Systems, MESSA, Tricare, Blue Cross/Blue Shield of Michigan, Omnicare, Cofinity, Blue Care Network, United Healthcare, DMC Care, Health Alliance Plan (HAP), and other insurance providers. We will handle the insurance paperwork on your behalf, and we provide transparent, upfront pricing. If you would like us to verify your insurance, simply contact our Plymouth MI counseling center.
Heron Ridge Associates:
Ann Arbor: (734) 822-4810
Clarkston: (248) 693-8880
Ann Arbor: (734) 913-1093
Plymouth: (734) 454-1094
Bingham Farms: (248) 594-4991
Fill Out The Form Below And Click Submit