Anxiety Treatment in Plymouth MI
Heron Ridge Associates provides confidential anxiety treatment in Plymouth, MI. Many of our anxiety therapists have 30-40 years of experience, and they have helped countless clients overcome their anxiety symptoms.
We offer anxiety counseling for people of all ages, including children and teens. Whether you're interested in anxiety treatment for yourself or for a loved one, we would be happy to discuss your options with you. Give us a call at (734) 454-1094 to get started.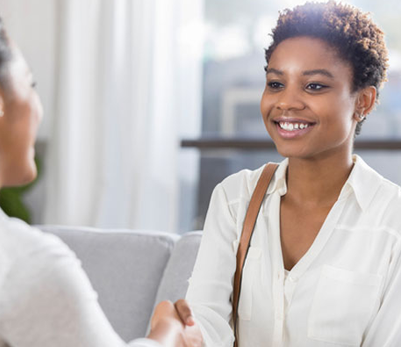 Find the Root Cause of Your Anxiety
Sometimes anxiety can feel like it came out of nowhere. You have no idea what started it or what made it progress over time. Your anxiety therapist will help you peel back the layers to get to the bottom of your anxiety. What sparked it and, more importantly, what can you do to conquer it? That's what we aim to figure out in our anxiety treatment programs in Plymouth, MI.
Learn How to Handle Anxiety Triggers in Your Day-to-Day Life
Find Anxiety Relief That Really Works
Get Helpful Advice Specifically Suited for Your Lifestyle
Talk to an Anxiety Therapist in a Confidential Environment
Overcome Issues from the Past That Are Holding Back Your Future
Take Control of Your Anxiety and Your Life as a Whole
Work with an Insurance-Friendly Anxiety Treatment Center in Plymouth, MI
Want to know more about how anxiety treatment works? Call our Plymouth, MI counseling center at (734) 454-1094. One of our friendly office agents will gladly answer any questions you have.
Serving Plymouth, MI Since 2001
We are proud to serve the Plymouth, MI community. Since 2001, we have earned a great reputation in the area thanks to our commitment to quality mental health care. Many of our patients learn about our anxiety treatment programs from other patients.
Our anxiety therapists truly care about their clients, and it shows in their work. If you're looking for an anxiety treatment program will you will never feel judged or ignored, give us a call. Heron Ridge Associates is the perfect place to start your healing.
Heron Ridge Associates:
Ann Arbor: (734) 822-4810
Clarkston: (248) 693-8880
Ann Arbor: (734) 913-1093
Plymouth: (734) 454-1094
Bingham Farms: (248) 594-4991
Fill Out The Form Below And Click Submit